What are the most popular Action Games?
What are the new Action Games?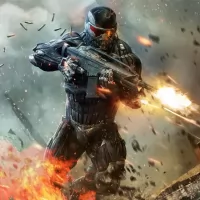 Play Free Action Games Online
If you like action games you have come to the right place. In Kevin Games archive you will find a great variety of titles that will entertain you with their engaging fast-paced gameplay, satisfying real-time mechanics and dynamic matches.
Contrary to popular belief, modern graphics, open-world sandboxes and cosmetic enhancements are not necessary to create an enjoyable experience for the player. What makes action games fun is the purity of their gameplay – the actual ideas behind their combat, controls and level design that help distinguish one title from another. The more successful these ideas become the more games featuring similar mechanics start to appear.
It is important, however, to remember the classics that started it all. In Slither.io you control a snake that's trying to survive in the ecosystem by looking for food and avoiding collisions with other players. Wormate.io adds more colorful foods and cool bonuses into the equation. Some similar-looking action games play completely differently: take Splix.io, for example – while it does feature a top-down perspective and a snake-like character you control, the gameplay comes down to capturing territory with a colored trail you leave behind.
You can, of course, play action games online with other users. It can be competitive first-person shooters like Krunker.io or air battle simulators like Wings.io. If you prefer a more natural setting try Narwhale.io where the fighting happens underwater. And for those who don't want to compete with other gamers there are always single-player options like Doodle Jump.
No matter what kinds of play styles you tend to choose you can always find something entertaining on Kevin Games. Our portal provides dozens of action games free of charge available to you at all times.
---
We carefully selected 397 of the greatest Action Games and made them available for you online for free.
This archive consists of browser games for desktops and mobile platforms as well as titles specifically designed for tablets and phones. Here you will find some truly amazing gems like Gulch.io, Mine Shooter Monsters Royale, Slime Rush TD, Parkour Run, Assassinator, and tons of other awesome free games.
---