What are the most popular Bike Games?
What are the new Bike Games?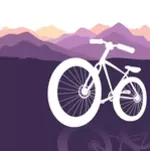 Play Free Bike Games Online
What is the most widely associated with freedom engine? Yes, you're right, it's a bike! You feel lack of adrenaline or you dream of riding this metal beast? Bike games can be a wonderful choice for you.
Immerse to the atmosphere of bike riding, set your own records!
Moreover, our games will not only satisfy your need for speed. They certainly are going to meet everyone's expectations. We have a rather wide range of customization options. Different seasonal designs of our games and of course levels of difficulty. These things won't give you a chance to get bored.
Try our new holiday bike games free
Every presented game has its own entourage. It's summer but you're feeling kind of dark and mysterious? Then Moto X3M Spooky Land is totally for you. Its sinister theme, poisonous ooze and bone tracks are surely going to give you that ominous vibe.
Sounds a bit too spooky for you? Don't worry we have other games free of any dark mystical stuff. Moto X3M Winter will help you to plunge into Christmas atmosphere. Its cozy fluffy tracks covered in snow will be a good addition to your Christmas mood.
Play bike games in a neutral way
You want to ride a bike, but want something neutral? We have options for you. Moto x3m and Moto X3M Pool Party are surely going to provide you with more neutral surroundings. But be ready, because obstacles and challenges are not less crazy.
Choose us to try bike games online!
Feel free to choose any of these games. Be sure that none of them will disappoint you. It might have seemed that there is not a wide choice of games. Remember that quality is over quantity and Kevin Games did their best here.
---
We carefully selected 20 of the greatest Bike Games and made them available for you online for free.
This archive consists of browser games for desktops and mobile platforms as well as titles specifically designed for tablets and phones. Here you will find some truly amazing gems like Mountain Bike, Extreme Bike Rider, Speed Moto Racing, Dark Rider, MX OffRoad Master, and tons of other awesome free games.
---