What are the most popular Anime Games?
What are the new Anime Games?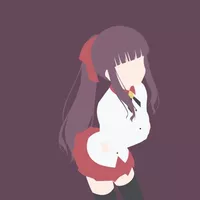 Play Free Anime Games Online
Mysterious Japan gave the world many bewitching things. One of them is anime. Games online created in this style are extremely popular. No wonder, though. They combine the authentic art, loved by so many people, with interaction. Some of them are breathtakingly beautiful. Others are cute. Third, they are incredibly stylish. All of them are gripping.
From Comedies To Horrors
This category includes various genres. Here are cool MMRPGs, fights, platformers, shooters, and even typing games. Same for the mood of storytelling. Drama, romance, thriller - pick up any, or get them all at once. Dynamic gameplay will give you a load of emotions you will never forget. Join now to find yourself inside your favorite movie.
Get ready for some serious action. Unlike cartoons from other countries, most of japanese animations are not for kids. Even the word "cartoon" is slightly incorrect in this case. Anime can be quite brutal, bloody, terrifying - it can be everything. Would you dare to enter the scariest of your nightmares?
How To Play Anime Games
The plotline can create a whole separate universe. Where you're able to become whomever you'd like. Solve enigmas, fight for justice, cooperate with magic creatures. Help your character evolve into a superbeing. Become the bravest warrior of all times. Conquer new lands and protect your territories. Cast spells, fly like a bird, take part in deadly battles. Anything is possible in this strange, enchanted world.
Enjoy Anime Games Free
We've not only selected the best titles for you to explore. They are all free and safe for your devices. Plus, you don't have to download or install any software. There are no hidden payments as well.
Play wherever there is an internet connection. Use a laptop, a phone, a tablet, or even a chromebook. Invite your mates to share the joy. Challenge a random stranger from the other end of the world. Set new records and share them with the gamers' community. Enjoy the purest anime experience here, on Kevin Games. Good luck!
---
We carefully selected 10 of the greatest Anime Games and made them available for you online for free.
This archive consists of browser games for desktops and mobile platforms as well as titles specifically designed for tablets and phones. Here you will find some truly amazing gems like eSport Games Tyccon, Relic Guardians Arcade ver.DX, Halloween couple, AirWars.io, Dress Up Game, and tons of other awesome free games.
---
Also people ask about Anime Games