What are the most popular Reaction Games?
What are the new Reaction Games?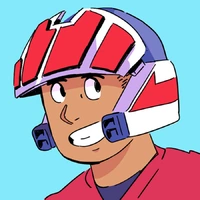 Play Free Reaction Games Online
In gaming, good reflexes can be a huge advantage. Many classic genres revolve around the player's ability to adapt on the fly. Most of the time, this is one of the many aspects of the process. It's usually accompanied by shooting, exploration, and other mechanics. However, some developers specifically structure the core of their titles around precision and timing. Today, it's easier than ever to find entertaining reaction games online. But only some stand out from the crowd and bring something new to the table. This overview will introduce newcomers to the niche and showcase its many variations.
Split Second
Rhythm is an inherent element of many subgenres. Making spur-of-the-moment decisions that mean a difference between the character's life and death is thrilling. A slight miscalculation may lead to losing minutes' worth of progress. But executing a life-saving sequence of moves at the last moment feels extremely rewarding. Kevin Games features several prominent takes on this formula, namely:
Endless runners and obstacle courses where the goal is to cover the largest distance possible
Music-related puzzles that involve recreating popular songs and melodies with appropriate key presses
Traffic managers that focus on preventing collisions on busy intersections by manually stopping oncoming vehicles
Miscellaneous brain-teasers and casual apps that rely on perfect timing, consistency, and accuracy
The resulting selection is surprisingly diverse and provides plenty of options for everyone. Both kids and adults will easily choose something to taste and have a great experience.
How to Play Reaction Games Without Downloading
The industry has accomplished incredible feats in recent years. An increasing number of independent studios manage to outshine their more renowned competitors. The releases they publish meet the highest standards of quality. But they are not nearly as costly or labor-intensive as top-tier productions. Consequently, consumers don't have to break the bank in order to afford them. In fact, many delightful cloud-based gems cost absolutely nothing. To access them, browse the relevant section of this website in Chrome or Firefox. Choose any thumbnail and click on it in to launch the browser-friendly version. Enable the full-screen mode by pressing F11 and enjoy.
Forget about convoluted rules and overcomplicated gameplay. Discover numerous reaction games for free and find out what makes them so much fun. Master the controls and complete the most challenging levels with record-high scores.
---
We carefully selected 8 of the greatest Reaction Games and made them available for you online for free.
This archive consists of browser games for desktops and mobile platforms as well as titles specifically designed for tablets and phones. Here you will find some truly amazing gems like Ring Popper, Intersection Chaos, Hands Attack, The Floor is Lava 3D, Sprinter, and tons of other awesome free games.
---