What are the most popular Volleyball Games?
What are the new Volleyball Games?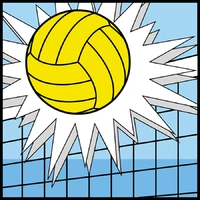 Play Free Volleyball Games Online
Digital sport is as engaging as any real-life activity. To save you from the troubles of searching for decent titles, we've prepared a list. Play volleyball games. Look at the variety of adventures the industry has to offer. The same concepts, different ways of bringing them to life. Ready to train your reaction skills? Do it during hooking journeys and colorful rounds against strong opponents.
Unique Features
The rules of any volleyball match are always the same. No wonder most of the titles may seem a bit identical. 2 competing sides, simple controls which include moving back and forward, and jumping to parry hits. And yet there are ways to make any adventure special. For example, Volleyball Match of Pills offers strange main characters. Looking like pills with arms and legs, they're great players. And fun to spend time with. Monster Head Soccer Volleyball has gone further and introduced beasts in a fairytale forest. Even more, you choose the one to your liking: sharp-toothed, aggressive, fluffy, etc.
Volleyball Games Online to Dive in with a Friend
Trying to outperform an AI-driven opponent is challenging. But even this can bore at some point. That's why adventures with a mode for 2 participants are so popular. In 2 Player Head Volleyball, the controls are designed for 2 people to enjoy it. Just a keyboard with arrows and WASD is enough to set the things going. Adding some additional features, such as a rich customization system, makes sessions more hooking.
The Crazier, the Merrier!
The list also has a title that looks chaotic. In Volley Random, you control a team of sportsmen who jump to catch the ball. The matter is they don't seem to be sane. They fall all the time and keep wabbling during the whole session. Their movement is unpredictable and causes funny moments.
Try volleyball games free of charge on our website. It's a platform that hosts browser toys and provides a safe environment. Trust Kevin Games to offer you top-notch entertainment options.
---
We carefully selected 5 of the greatest Volleyball Games and made them available for you online for free.
This archive consists of browser games for desktops and mobile platforms as well as titles specifically designed for tablets and phones. Here you will find some truly amazing gems like Volley Random, Monster Head Soccer Volleyball, 2 Player Head Volleyball, Beach Volley Ball Jigsaw, Volleyball Match of Pills, and tons of other awesome free games.
---