What are the most popular Retro games?
What are the new Retro games?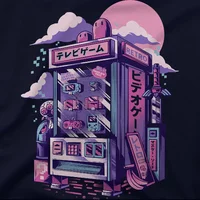 Play Free Retro games Online
Some say that the glory days of gaming are over. That the daring spirit of the industry pioneers can never be rivaled. Gone is the charm of old TVs and CRT monitors. No more sitting down in a warm blanket glued to the screen at night. Technological progress can take away the unique vibe of a certain era. However, it's also capable of bringing it back. For instance, accessing retro games online is now easier than ever. Players don't even have to worry about owning specific consoles or dealing with dusty cartridges. Press start and spring into action.
Style Meets Substance
The conversation about old-school computer entertainment often goes off the rails. It's difficult to agree on the essential elements that contribute to a nostalgic experience. One group of gamers believes it's all about the presentation. Others think that only authentic mechanics of the past can achieve the goal. On Kevin Games, both approaches are valued and represented in abundance. Certain developers combine modern gameplay with graphics inspired by iconic titles. At the same time, simply reintroducing an older product can be just as effective. Refresh the look a bit, add keyboard and mouse support, and the job is done.
How to Get Retro Games Free of Charge
Pixelated visuals are easy to process and implement on modern hardware. A flashy brawler with lots of enemies used to require a separate system to run. Not anymore. Today, even a weak desktop at a school library is a viable platform. Use a regular web browser to discover dozens of options:
Engaging side-scrollers and platformers
2D tournament fighters
Space-themed bullet hell shooters
Modern pixel art adventures
There are tons of genres to explore. No need to worry about downloading and installing anything. Start playing directly on the site and keep the tab open for hours.
Sometimes it's important to look into the past to be able to move forward. Play retro games on modern laptops, PCs, and mobile devices. Remember the golden age of interactive adventures set in fascinating virtual worlds. Discover amazing franchises and see how they influenced the industry throughout the years. Perhaps, taking a step back is the best way to appreciate the landscape of today.
---
We carefully selected 11 of the greatest Retro games and made them available for you online for free.
This archive consists of browser games for desktops and mobile platforms as well as titles specifically designed for tablets and phones. Here you will find some truly amazing gems like Slimoban, Castel Wars Middle Ages, Strike Galaxy Attack, Pirate Bomber - Jewel Hunter, Slimoban 2, and tons of other awesome free games.
---
Also people ask about Retro games
What are retro games?

Retro games are older PC, arcade, and console titles. They are generally characterized by low-resolution graphics and oldschool gameplay. The most famous examples include the Super Mario series, Pacman, and The Legend of Zelda.

How to play retro games?

Many enthusiasts like to play retro games on their original platforms. However, others prefer the more accessible PC ports. Kevin Games has an entire section of browser-friendly versions available for free.

Where to find retro games?

Kevin Games has an entire category dedicated to retro games. They are designed to run directly in the browser without installation.