What are the most popular Arrow Games?
What are the new Arrow Games?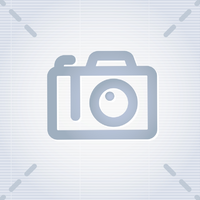 Play Free Arrow Games Online
Archery is just as exciting in simulators as it is in real life. The process of acquiring the target, pulling the string, and taking the shot is satisfying. And although the task is more challenging than handling conventional firearms, it's also more rewarding. Just a few years ago, there weren't that many free arrow games to choose from. But these days, enthusiasts have plenty of compelling options. Find out what they are by reading the overview below.
Hitting the Bullseye
The bow is one of the oldest tools of ranged combat ever created. It was used in different cultures for hunting and waging war all around the world. Today, there are numerous traditional and modernized ways of wielding it. Developers continue to come up with new interesting ways of introducing those practices into gameplay. Kevin Games features the following subgenres:
First- and third-person shooters that feature the weapon in question in their arsenals
Realistic sims where players have to consider life-like mechanics and physics to hit the mark
Casual apps that depict the same actions from a side-scrolling perspective
Miscellaneous hunting and sports-oriented alternatives
Long-time fans probably already know exactly what they like. However, newcomers should try as many variations as possible to identify personal favorites.
How to Access Arrow Games Online
PC users no longer have to go through a lengthy installation process to enjoy themselves. Creators and publishers have almost universally embraced alternative monetization models. Instead of selling their products, they generate income through advertisements. As a result, countless titles are available without having to download any files. They cost absolutely nothing and run directly in a regular browser window. Aggregation websites like this one specialize in this type of content. Open the appropriate section, click on any thumbnail, and wait for the frame to load. Use the mouse and keyboard to move and aim, and left-click to unleash projectiles.
Becoming a skilled marksman requires a lot of time, effort, and dedication. Partaking in the same activity in a virtual environment is far more straightforward and amusing. Check out the greatest assortment of online arrow games and have tons of fun.
---
We carefully selected 5 of the greatest Arrow Games and made them available for you online for free.
This archive consists of browser games for desktops and mobile platforms as well as titles specifically designed for tablets and phones. Here you will find some truly amazing gems like Strike half, Impostor archer war, Rain Of Arrows, Arrow challenges, Mini arrows, and tons of other awesome free games.
---