What are the most popular Superhero Games?
What are the new Superhero Games?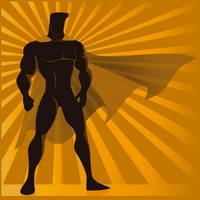 Play Free Superhero Games Online
Superhuman strength, lightning-fast speed, and mind-blowing special abilities are finally within our reach. Now anyone can play superhero games online and experience the greatness of god-like powers first-hand. Protect the city from criminals. Defend Earth from alien invaders. Save humanity from killer robots. With the tools at your disposal, there is no limit to what you can do. Just remember that you have a responsibility to those who need your protection. Will you defeat all the bad guys, solve every crisis, and restore peace?
Super-diversity
This category features a great variety of titles and genres beloved by all gamers. Some of the best shooters, platformers, and brawlers on Kevin Games belong to it. They can be casual or difficult, slow or fast-paced, funny or gritty. Their style and mechanics vary depending on the premise. So everyone can find something suitable. Whether you prefer careful planning or straightforward punching and kicking, there are plenty of options. Explore the whole collection, or stick to what you know – it's up to you. Just remember to keep an open mind. Perhaps, you will discover some pleasant surprises.
Enjoy Superhero Games Free of Charge
The computer gaming industry has changed a lot in recent years. The developers release more hits than ever and even explore the less popular niches. Because of this abundance, the prices go down, and some products don't cost anything whatsoever. This is our specialty: every title you find on this site does not require payment. Additionally, you don't even have to download or install anything. Press Start and have all the fun you want right in your browser window.
If you're feeling low, sad, or demotivated, it's time to play superhero games. Take on the role of your favorite character, and unlock the potential of their abilities. Become the savior this world needs. Use your powers to defeat the forces of evil. Punish the bad guys. Undermine the villain's master plan, and bring them all to justice. Millions of regular citizens depend on you, don't let them down!
---
We carefully selected 8 of the greatest Superhero Games and made them available for you online for free.
This archive consists of browser games for desktops and mobile platforms as well as titles specifically designed for tablets and phones. Here you will find some truly amazing gems like Hopping boys, Power ranger skateboarding, Battboy Adventure, Dragon Ball Z Hero, Hero Ninja, and tons of other awesome free games.
---