What are the most popular Robot Games?
What are the new Robot Games?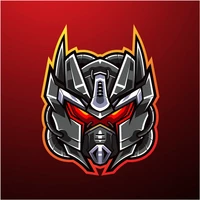 Play Free Robot Games Online
Future Is Cyber
Here you can find the best selection of robot games online. Operate a powerful cyborg or become one yourself. Explore new dimensions created by the best content makers. From sea bottom to outer space - a cool droid can go anywhere. Beware, humanoids, the rise of machines has already begun!
How To Play Robot Games
This category is like a whole world. Every plot is unique. The same is true with characters. Join in as a cute helper machine or a true Bionic person. Explore the endless number of functions, with the coolest of possible. Keep in mind the fact you're engineered to win.
Start your digital adventures now with Kevin Games. As a robot you'll be able to complete tasks a human would never do. Protect your territories from enemies' invasions. Go into brutal fights with other bots. Build something hip or destroy it to the ground.
Available For All Browsers
Enjoy robot games free on any device (even a chromebook). No registration or installs needed, just choose the title and press Start. Time to turn on!
---
We carefully selected 12 of the greatest Robot Games and made them available for you online for free.
This archive consists of browser games for desktops and mobile platforms as well as titles specifically designed for tablets and phones. Here you will find some truly amazing gems like Clanker.io, Warbot.io, Ev.io, Ninja robo, Robot Assembly, and tons of other awesome free games.
---