What are the most popular Silly Games?
What are the new Silly Games?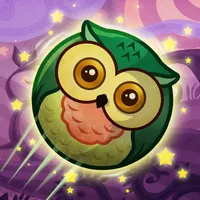 Play Free Silly Games Online
Most kids in the US are familiar with the concept of public service announcements. They are typically short and informative clips aimed to address popular health-related and social issues. Needless to say, many of them are pretty cringe-worthy. However, that doesn't necessarily mean that watching them is not entertaining. In fact, they have generated quite a cult following over the years. And recently, those messages have been going through somewhat of a renaissance. Specifically, they have inspired a series of free Silly games. These simple puzzles turn regular animated PSAs into fun minigames. Control adorable little monsters and save them from various hazards. Learn important life lessons the hard way and witness the terrible but hilariously depicted consequences.
Dangers Everywhere
The titles in question are based on the famous dumb-ways-to-die campaign. The developers decided to make their own knock-off world and populate it with zany characters. The resulting franchise is available on Kevin Games and offers the following noteworthy features:
Addicting casual gameplay with a minimalist approach to controls
Short but challenging brain teasers that require some outside-the-box thinking
Amazing 2D graphics with a signature cartoonish style
Funny sequences that juxtapose the fluffy esthetics with gruesome death scenes
Theme appropriate background music and sound effects
These traits are present in every instance of the project and never disappoint. Both experienced players and complete beginners should try at least one of the installments.
How to Play Silly Games Without Installation
Those who have never heard of these gems are in for a pleasant surprise. Usually, such a spectacular level of quality comes with a hefty price tag. But in this case, the creators decided against charging their fans directly. Instead, they opted for an alternative monetization strategy. Newcomers don't have to pay anything to enjoy hours of playtime. All they have to do is watch ads between the sessions. Other than that, launching the apps is super straightforward. Browse the category and click on any of the thumbnails to load the appropriate episode. Use Google Chrome or Mozilla Firefox for optimal results.
Enter a strange universe where a single misstep leads to an untimely demise. Save its goofy dwellers from all kinds of trouble through point-and-click logical problem-solving. Check out dozens of awesome Silly games online and have a blast.
---
We carefully selected 10 of the greatest Silly Games and made them available for you online for free.
This archive consists of browser games for desktops and mobile platforms as well as titles specifically designed for tablets and phones. Here you will find some truly amazing gems like Silly Ways to Die Differences, Silly Ways to Die Party, Silly Ways to Die Adventures, Silly Ways to Die 3, Silly Ways to Die 2, and tons of other awesome free games.
---