What are the most popular Paint games?
What are the new Paint games?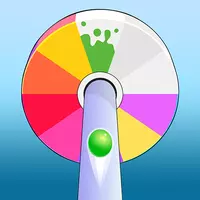 Play Free Paint games Online
Drawing is not a skill, it's a process. Which consists of many different parts and can inspire varied formats of activity. One of them is paint games online. Everything gets better with some pigments added, right? If you agree, give them a shot. You won't be disappointed.
What's inside the category?
Trust us you'll be surprised by a variety of choices. Supplementing colors to everyday life brings so much joy. And you can do it in hundreds of ways. Most of the titles can be described as digital coloring books. They cover all kinds of themes and are adored by gamers of all ages. Yes, they are not only for kids! Adult users will find them wonderful to relax. Get rid of stress, anxiety, and dark thoughts on Kevin Games. Watching how the masterpiece is being born feels amazing. Get yourself a new hobby that can be as meditative as energizing.
No pitfalls on this journey
Make sure you stay with us. The content we publish has been selected and checked by our team. We never ask you to download any applications or share your personal data. The titles don't have viruses. Plus, they are available both on PCs and mobile devices. Use any type of gadget with a pre-installed browser. Whether it's a laptop, a tablet, a smartphone, or a Chromebook the connection is smooth and unlagged. Browse safely in good company.
Play paint games on our website
Filling in empty spots is not the only way to have fun with a palette. We've prepared even more mind-blowing options for our guests. Races, shooters, cute arcades - basically, any genre can be adapted. Each title costs zero cents. Enjoy the best paint games free of charge at any moment, from any place. One of the biggest selections ever is at your fingertips 24/7. This is the future we'd like to sign for!
---
We carefully selected 7 of the greatest Paint games and made them available for you online for free.
This archive consists of browser games for desktops and mobile platforms as well as titles specifically designed for tablets and phones. Here you will find some truly amazing gems like Mandala Kids, Master restoration, Tattoo Salon, Face Paint Party, Fruit Paint, and tons of other awesome free games.
---