What are the most popular Among Us Games?
What are the new Among Us Games?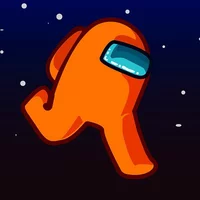 Play Free Among Us Games Online
Welcome on board! We've got here the best of inspired by Among Us games online. Just like the original version, these are fun and exciting. You'll see they provide great eye candy and awesome gameplay. Plus, they are free and available both on PCs and mobile devices. Hours of entertainment are guaranteed.
Crewmate Or Impostor?
The multiplayer masterpiece created by InnerSloth was (and still is) a big hit. One of the reasons for this success was the chosen genre. It's called social deduction. In simple terms, you act as a team to spot the traitor. Many tributes made in other genres appeared later. Kevin Games collected the coolest ones for you.
Meet your favorite characters again in such different scenarios. Turns out they can do lots of things. Jump high to the sky, collecting coins in Space Rush. Try to make it on time. Save your mates in a dynamic Bubble Shooter. Hurry up, they rely on you! Looking for something more relaxing? Here is an amazingly drawn Coloring Book. It is a bit of an outlier among others. Check other options, choose your faves. That'll be quite a task as they all are amazing.
Play Among Us Games Anywhere
Another huge plus is all of this costs zero cents. You don't even have to install any software. Just open your favorite browser, that's it. To switch from one title to another is a matter of a few clicks. No downloads, no hidden payments, no viruses. Enjoy Among Us games free and safe. Stay tuned, the set gets updated!
---
We carefully selected 23 of the greatest Among Us Games and made them available for you online for free.
This archive consists of browser games for desktops and mobile platforms as well as titles specifically designed for tablets and phones. Here you will find some truly amazing gems like Among Us Smash, Impostor Among Us vs Crewmate, Friday Night Funkin vs Impostor, Catac.io, Tap Among Them, and tons of other awesome free games.
---