What are the most popular Battle Royale Games?
What are the new Battle Royale Games?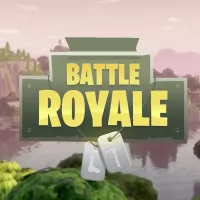 Play Free Battle Royale Games Online
Battle royale games are represented by some of the most popular titles in the modern electronic entertainment industry. They are usually action-oriented and rely heavily on their multiplayer aspects spiced up with some very specific mechanics: in order to up the stakes and keep the matches from dragging on for too long certain outside influences (like poison gas that limits the map's combat area) are introduced in regular intervals.
The mechanics mentioned above are not the only thing that makes battle royale games fun, though. Amazing stylized graphics and satisfying shooting of WarBrokers.io, crafting mechanics of BuildRoyale.io and ZombsRoyale.io and unconventional setting of Deeeep.io make every one of them special and memorable.
It is important to give credit where it's due, though: the constant pressure of staying inside the gradually shrinking sandbox keeps battle royale games free of any idle time and boring moments. The less time you have until the gas or other environmental factors consumes most of the map the more likely you are to stop hiding and get out there in the middle of all the action.
Playing battle royale games online can be pretty challenging but also extremely rewarding. Both 3D titles like Warscrap.io and the top-down 2D ones like Bruh.io or Mobg.io have a number of real players competing on the same map. Their strategies can be hard to predict but if you manage to understand the dynamics of a specific game you will get to the top of the leader boards pretty quickly.
If you like battle royale games play them here on Kevin Games – our collection features some of the greatest representatives of the genre and is constantly updated with new promising entries. Even if you happen to get bored with the titles you usually play, there are always more to discover!
---
We carefully selected 36 of the greatest Battle Royale Games and made them available for you online for free.
This archive consists of browser games for desktops and mobile platforms as well as titles specifically designed for tablets and phones. Here you will find some truly amazing gems like Poke.io, Petz.lol, Last Mage Standing, Gigga.io, Tankroyale.io, and tons of other awesome free games.
---
Also people ask about Battle Royale Games
Why are Battle Royale games so popular?

BR gameplay is effective due to the map-shrinking mechanic and the incredible number of players. Outside forces like poison gas, storms, and natural phenomena push the combatants towards the center. As a result, they have to engage in combat more actively which minimizes the downtime.

What are Battle Royale games?

The BR genre is typically associated with top-down, first- and third-person multiplayer shooters. They generally have vast open-ended maps that can host a huge number of players. Their other distinguishing characteristics include gradually shrinking playable areas (poison gas) and the last-man-standing mechanic.