What are the most popular War Games?
What are the new War Games?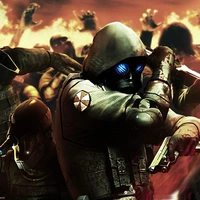 Play Free War Games Online
War in real life is awful. But the war games online - it's a very different thing. They may be even useful in some ways. When you release your anger in electronic battles, you become calmer. So why don't we all just drop our real weapons and go have some fun? The world would become such a better place.
Real Or Fictional
The digital reconstructions of real conflicts are very popular. There is a world-famous quote by George Santayana. He said: "Those who cannot learn from history are doomed to repeat it". To play war games is not a bad way to refresh your knowledge.
You can also take part in some made-up wars. Take a long journey to unknown lands and discover new places. Come back with victory. Or the other way around, stay home, as the aggressors are coming. Protect your kingdom or village. Become the new hero of local legends.
Are War Games Free?
A real war costs a lot while these games cost you nothing. You don't have to install any software. Use any compatible browser. Most types of devices will go: A PC, a phone, a tablet, or even a chromebook. Our set is available from anywhere where there is an Internet connection. So you can play at school, at work, on the road, etc.
All Kinds Of Battles At Kevin Games
This section is quite big. It includes many types and genres. Pick up any, from 2D arcades to RPGs and lifelike 3D first-view shooters. The action may take place on earth, in the air, in outer space. Get ready for some time travelling. Charge yourself into the thick of the feudal fray. Then destroy cyborgs using your plasma gun in the distant future.
The rivals you're going to fight are also different. They are quite realistic or terrifying (or both) in some titles. In case you're not much of simulators' fan, there are options, too. How about throwing some apples at the sheeps? Or transforming into a character of ancient myths? After all, you can literally distance yourself from the fireline. Which means to become a sniper. So make a choice and begin the new history. Good luck!
---
We carefully selected 36 of the greatest War Games and made them available for you online for free.
This archive consists of browser games for desktops and mobile platforms as well as titles specifically designed for tablets and phones. Here you will find some truly amazing gems like War Lands, Carwarz.io, Minipoly.io, Tuggowar.io, Pixel Warfare 3, and tons of other awesome free games.
---
Also people ask about War Games
What are war games?

War games are typically strategies that put an emphasis on warfare. The gameplay revolves around training and sending troops into battle, building defensive structures, and military expansion.

Why are war games so popular?

The popularity of war games has to do with their realistic depiction of warfare. They allow players to step into the shoes of commanders and generals fighting exciting battles.