What are the most popular Ocean games?
What are the new Ocean games?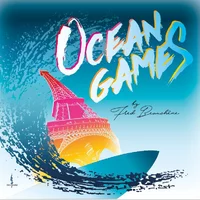 Play Free Ocean games Online
Looking for some cool adventures to enjoy? Play Ocean games, a collection of water-themed titles with top-notch graphics and addictive tasks. Casual fishing, puzzle-solving, and even collecting garbage from the depth of the underwater. With a timer, of course, to make it nerve-rattling. Get primed for high-quality entertainment content, extremely addictive and flavored with good sound effects.
The Easier, the Better
This formula applies to the control mechanics. Being intuitive, they allow you to adjust to the system from the first moments. Usually, pressing a couple of buttons is enough to keep things going. As well as coins mounting up and levels switching to higher ones.
Speaking about the content, the opposite rule comes into play: the harder, the merrier.
Be Ready for Challenges in Ocean Games Online
As the adventures are diverse in nature, you'll find all types of obstacles to overcome. Sometimes these are living beings, such as sharks. If they don't kill you, then at least they eat your catch. And scare away other fishes. Inanimate items may blow you away (mines), or steal your time (useless cans when fishing).
The greatest difficulty is to learn to deal with them. For that, precision of action, right timing, and intuition are required. Honing these skills, you get useful abilities and have some fun at the same time.
Where to Play?
Check out these entertaining toys on the website Kevin Games. Hosting lots of titles, it's a convenient user-oriented platform. Safety from viruses and criminals is guaranteed. Plus you don't have to pay to dive into ocean games free. Enjoy them at home or on the go. When having a break or just wanting to relax. Welcome to virtual reality!
---
We carefully selected 10 of the greatest Ocean games and made them available for you online for free.
This archive consists of browser games for desktops and mobile platforms as well as titles specifically designed for tablets and phones. Here you will find some truly amazing gems like Penguin Dive, HappySharks.io, Submaringer, Let's Fish, Jump Sea, and tons of other awesome free games.
---