What are the most popular Survival Games?
What are the new Survival Games?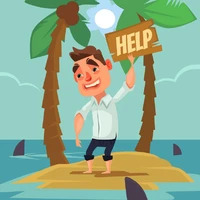 Play Free Survival Games Online
Do you like to try extreme situations on yourself? Or do you want to feel on the brink of death? Maybe you like to build something from scratch? Then you can try to play survival games.
Gameplay basics
Imagine yourself as a discoverer and stay alive as long as possible. These games can show if you have enough strength and experience. Fight for the best resources. Take the best that is available in the game. Stay the last one alive and win.
Try survival games online
You can use the game service Kevin Games and test it online. There's no need to download. Play directly from your browser. It is really fast, safe and comfortable. You also have the ability to spend time with players from the Internet. Survive together with players from different parts of the world. You can play with your friends as well. Have fun and try something new.
What you should play
A large number of games of this subject are available on this service. You can definitely find something worthwhile for yourself. For example, you can pay attention to Minecraft.io. This game is an arcade parody of the popular game. Of course, it has retained many of the components of the original survival. You will definitely enjoy it.
If you like zombie apocalypse theme, then check out WorldZ. Run away from the horde of the walking dead and do everything you can. Feel like the latest survivor. All survivalists have a diverse gaming experience. Use different mechanics and understand how to play them all.
Try survival games free and test yourself from a new side. This is a wonderful genre of a game where you will definitely find something personal. You will have a great time and can make new friends. Take advantage of all the opportunities, think about what you are doing. And let it be you who will be the final survivor.
---
We carefully selected 127 of the greatest Survival Games and made them available for you online for free.
This archive consists of browser games for desktops and mobile platforms as well as titles specifically designed for tablets and phones. Here you will find some truly amazing gems like Sword Play: Chop enemies to pieces!, FNAF 2, Farmrun.io, Zlax.io, Crab Game, and tons of other awesome free games.
---
Also people ask about Survival Games
What are survival games?

Survival games are interactive adventures where the goal is to stay alive in hostile environments. Explore the area, build shelter, craft tools, satisfy various needs, hunt and farm.

Good survival crafting games where you can build

Devast.io, MineCraft.io, and Starv.io are free browser games with great survival mechanics. They allow building various structures, crafting tools, mining resources, and hunting.