What are the most popular Galaxy games?
What are the new Galaxy games?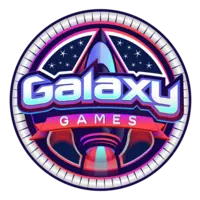 Play Free Galaxy games Online
The topic of galaxy games online was and remains popular among any age group. It boosts our creativity and imagination. But most importantly, there are a lot of interesting implementations in any genre. We have compiled a group that focuses on perfecting your abstract thinking and reaction skills.
Fight Off Lifeless Enemies
If the title is about traversing the universe, you may expect to control a rocket. But in Galaxy Defense, you have an unexpected task. The craft flies forward automatically, while you're responsible for its safety. Move a big ball around the spaceship to destroy meteors. Cope with higher speeds and more rocks heading towards you. Can you get to the end?
Play Galaxy Games and Show off Your Talents
Galaxy Stones is like tennis but without a second player. A flaming stone bounces off the walls and wants to fly past you. Prevent it from happening by moving a panel up and down. And that's the trickiest part: can you be faster than the algorithms? The speeds are often maddening, so not everyone is up to it. Train to last longer in this challenging quest.
Regards from the Past
Fans of arcade-styled titles from the 90s will like Infinity War Galaxy Space Shooter. It reminds the legendary old hits in everything:
Gameplay. Alone against an alien army, you fly up, shoot, dodge attacks and collect powerups. As well as take part in difficult confrontations with bosses.
Visuals. It's a bit pixelated, without bright and contrasting graphics. Just the way they used to be.
Sound effects. Dive into nostalgia thanks to classic sounds of laser shots, bombs, and explosions. Backed by dynamic music, it creates a rocking expression.
Sets Your Mind Racing with Us
Are galaxy games free? Yes, if you choose to enjoy them on our website. Called Kevin Games, it provides high-quality browser-based entertainment. It means you can simply find the adventure you want and play without downloading anything.
---
We carefully selected 7 of the greatest Galaxy games and made them available for you online for free.
This archive consists of browser games for desktops and mobile platforms as well as titles specifically designed for tablets and phones. Here you will find some truly amazing gems like Stardust.dev, Alien Spaceship Shooter, Alien Catcher, Infinity War Galaxy Space Shooter, Starblast.io, and tons of other awesome free games.
---