What are the most popular Car Games?
What are the new Car Games?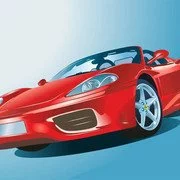 Play Free Car Games Online
Four wheels replaced horses not such long - a century - ago. But can you imagine our life without cars? We can't. From limo to lambo they attract and inspire. If you agree, check out the selection of car games online on this page.
No wonder this is one of the biggest categories. A good simulator can bring you hours of joy, and what about 500+ of them? Here you are allowed to get behind the wheel of any auto. Pick up one from a wide range of options and hit the road. Let's see what we've got here, on Kevin Games.
GTA franchise
GTA has a special place in the hearts of gamers. Bold and cheeky, this franchise has no limits, especially when it comes to driving. Ride around all day long like a powerful tornado. Complete missions, causing troubles and not giving a hoot. Use a large arsenal of weapons to cause more damage. Follow the damn train, after all!
Racing Car Games Free
Roars of motors, whine of tires, faraway horizont - a good race is everything. Get ready to apply your knowledge of real-world physics. You need to react quickly and be able to keep a cool head. The track can be a smooth highway or a bumpy lack of roads. Either way the gameplay is gripping and dynamic. With 3D graphics you'll get the full experience of driving.
Play Car Games Anywhere
The two categories described above make only a small part of this set. To play with a mate try 2 player titles. Multiplayer will let you join the worldwide community of gamers. Not to mention tons of related genres. Perform wild stunts, crush your opponents, or try a first view operating to enjoy a lifelike simulation.
Easy Access, Total Safety
All games collected by us are checked for viruses and ready to play. Use any device: a PC, a tablet, a phone, even a chromebook will go. You don't have to install anything, pay money, or create an account. Even the latest releases are free. Invite your friends to play together, share your records with them. Nothing can stop you from driving the coolest cars in the world. See you on track!
---
We carefully selected 107 of the greatest Car Games and made them available for you online for free.
This archive consists of browser games for desktops and mobile platforms as well as titles specifically designed for tablets and phones. Here you will find some truly amazing gems like Halloween Racing, Highway Rider Extreme, Madalin Stunt Cars 2, 18 wheeler, Offroad monster hill truck, and tons of other awesome free games.
---
Also people ask about Car Games
What games to play in the car?

Roadtrip games like I spy and Who am I are timeless classics. Additionally, players can have trivia contests while driving.

What are fun car games?

Grand Theft Auto and Watch Dogs are great open-world sandboxes with realistic driving mechanics. Need For Speed, Forza Motorsport, and Project Cars are simulators that specifically focus on racing.

Where can I play car games?

Kevin Games has an extensive library of free car games. Play them online without installation.