What are the most popular Workout Games?
What are the new Workout Games?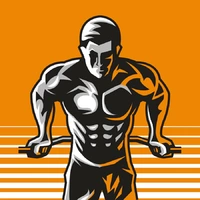 Play Free Workout Games Online
Being healthy, fit, and physically capable are incredibly important for any individual's quality of life. Unfortunately, few people have enough time and willpower to visit the gym regularly. Developing such a habit requires a lot of dedication and the willingness to persevere. But that doesn't necessarily mean that regular office workers leading inactive lifestyles cannot do better. Sometimes, all they need is a little push and the tiniest bit of inspiration. Even something as trivial as enjoying workout games online can give them the necessary resolve. Of course, achieving virtual feats of athleticism does not directly translate into the real world. But at least it shows how attainable realistic fitness goals are for an average person. This overview will walk newcomers through the available option and introduce them to the niche.
Faster, Higher, Stronger
There are multiple ways to tackle a complicated subject such as this. Considering how advanced digital entertainment has become, developers approach it from vastly different angles. Additionally, this area of knowledge is something that nearly all population groups are interested in. As a result, this category is quite popular on Kevin Games. It features a huge variety of experiences, namely:
Simple casual apps where the characters have to do pushups, pullups, and other basic exercises
Simulators and physics-based puzzles that involve throwing, shooting, running, and performing other active tasks
Cooking, makeover, and dress up adventures that propagate getting into shape
Humorous spins on professional and amateur sports that portray them in an intentionally comedic manner
No matter what kind of gameplay players prefer, they have plenty of compelling choices. Find out how to access them down below.
How to Play Workout Games Without Installation
The titles in question are generally pretty basic and simplistic by design. And since this market is rather saturated, the competition is stiff. Creators often opt for alternative monetization strategies to attract more fans. Consequently, users get to enjoy hundreds of hours of playtime without paying a dime. To join in on the fun, simply launch the web-friendly versions directly in the browser. Most builds should work just fine both in Google Chrome and Mozilla Firefox.
So many folks come home feeling completely drained after a difficult day. But a good energy boost could kickstart their body and replenish its resources. Check out dozens of amazing workout games for free and have a blast.
---
We carefully selected 5 of the greatest Workout Games and made them available for you online for free.
This archive consists of browser games for desktops and mobile platforms as well as titles specifically designed for tablets and phones. Here you will find some truly amazing gems like Fat to Fit Princess Fitness, Douchebag Workout, Cooking After Workout, Viking Workout, Princesses Workout Buddies, and tons of other awesome free games.
---