What are the most popular Bunny Games?
What are the new Bunny Games?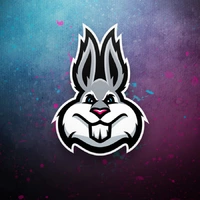 Play Free Bunny Games Online
Are you a fan of rabbits? Then you're sure to like having fun with them in online bunny games. It's a special category that unites different plots, agendas, and mechanics. But at their core, there is always the nice creature as the main character. Live through puzzles, mazes, and all kinds of dangers with these digital friends.
Why Are the Titles Cool?
The adventures focus on improving logic, reflexes, and marksmanship. They do it in a fun way. You'll be tasked with challenging but easy-to-solve tasks. For example, throwing balls at a creature to feed it. Or jumping over platforms and running away from hedgehogs. There are other funny plots to try. Enjoy short sessions whenever you have time. Let them reset your brainpower and improve your skills.
How to Play Bunny Games?
The titles are easy to control. In most cases, you'll use a mouse to set everything in motion. A couple of clicks are enough to switch obstacles in a labyrinth. Or toss tiles on a grid to find the right combination. Sometimes, you can activate the WASD layout for more convenient gameplay. For instance, it's possible in Daddy Rabbit. Here you traverse underground mazes, steal carrots, fight monsters and look for your babies. It seems more convenient to control the main character with keys rather than clicks.
How Much Does It Cost?
Bunny games are free. They can be accessed from any device and require no downloading to be launched. They use browser-based technologies and need only the Internet to run. Located on Kevin Games, they're also available without signing in. Complete every mission they offer and try other options on this website.
---
We carefully selected 5 of the greatest Bunny Games and made them available for you online for free.
This archive consists of browser games for desktops and mobile platforms as well as titles specifically designed for tablets and phones. Here you will find some truly amazing gems like Funny Bunny Logic, Rabbit Ben, Crazy Bunny, Daddy Rabbit, Bunny Storm, and tons of other awesome free games.
---