What are the most popular Surgery Games?
What are the new Surgery Games?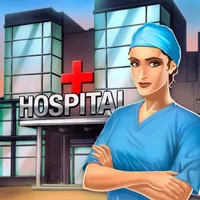 Play Free Surgery Games Online
Welcome to a totally sterile environment. From this moment you are a talented surgeon. Get ready to deal with serious issues (and tissues). You're about to treat diseases and injuries. Make your patients healthy and save lives! For everyone who is interested in surgery, games online are great to start with.
Cut And Go
Cool graphics, easy access, user-friendly interface… Seems like some installs are a must? No, they are not! All you need is an internet connection and a compatible browser. Enjoy the best surgery games free and safe. Play wherever you want. Use any type of device: PCs, phones, tablets, and chromebooks included. Invite your family and friends to share the experience. Or join the worldwide community of gamers and challenge a random stranger.
How To Play Surgery Games
A real-life procedure may span from minutes to days. Here you can switch between operations in no time. You've got lots of work to do. First of all, learn how to use all these surgical instruments. It is quite easy, you'll get detailed instructions on the screen. Fix what is broken. Clean what is contaminated. Cure what aches. Cool down the inflammation. Just a few staples left, and you're done. Good job!
Best Titles On Kevin Games
Hone your operating skills while having so much fun. You're going to receive different complaints about all the body parts. You can also master a whole new occupation. Become a professional nurse or the highest-paid dentist of all times. Are you ready to heal the whole world? The operating room is waiting!
---
We carefully selected 8 of the greatest Surgery Games and made them available for you online for free.
This archive consists of browser games for desktops and mobile platforms as well as titles specifically designed for tablets and phones. Here you will find some truly amazing gems like Back injury, Become a dentist, Ella Hip Surgery, Escape or Die 2, Princess after back surgery, and tons of other awesome free games.
---