What are the most popular Target Games?
What are the new Target Games?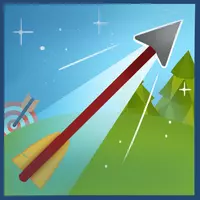 Play Free Target Games Online
Some categories have more drive than others. The target games online are definitely those ones. Explore them in case you're looking for a way to release stress. There are tons of entertaining activities, and each one is available via browser. No installation is required. Thus, your device (smartphone/tablet/PC) is safe. Same for your personal data: you're the stalker here. Before you start deep diving in, feel free to learn more about the titles.
Why are they so popular?
This subgenre is among leaders of Kevin Games. That happened for a reason. As human beings, we can't resist the joy of chasing the aim. It's kind of set in our nature. And - if the tracking down went smoothly - it tastes very rewarding. The second reason is you do not feel like you're wasting time. Because you're not just browsing - you're improving some really useful skills. Though the leisure itself is valid. Still, the fact you're evolving while having fun adds even more flavor. To sum up, this experience makes you feel alive and trains you well.
Enjoy the target games free of charge
This page invites you to join all kinds of promising adventures. Knife Master, Kill That, Targets Attack HD - here's a small part of the selection. The names already show it's going to be awesome, don't they? And this is true, according to users' reviews.
Spend a good time, not money: no hidden payments are included. Compete with AI or with real people from all over the world. Discover new places, unlock new levels, get special items. Share the experience with mates or rock the solo mode. Make sure by yourself: to play target games is more than you've expected. Good luck!
---
We carefully selected 6 of the greatest Target Games and made them available for you online for free.
This archive consists of browser games for desktops and mobile platforms as well as titles specifically designed for tablets and phones. Here you will find some truly amazing gems like Knife Master, Targets Attack HD, Target Hunt, Kill That, Axe Hit Champ, and tons of other awesome free games.
---