What are the most popular Memory games?
What are the new Memory games?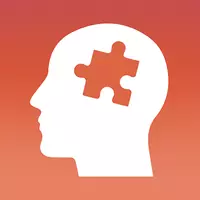 Play Free Memory games Online
Personal growth is important but constant self-improvement would be impossible without taking breaks. Rest, sleep, and simple fun are essential for cognitive functions. Why not combine entertainment with something that helps gain useful skills? That's exactly what talented software developers have been trying to accomplish. For instance, memory games free the mind's potential allowing to retain much more information. Simple exercises made into amusing puzzles can train the brain to accumulate more data. Learning to easily recollect important events and minor details is very beneficial. All that aside, the process is so engaging that it's enjoyable in itself.
Unforgettable Experiences
What's great about this genre is how many themes the creators can work with. On Kevin Games, there are dozens of titles featuring every setting imaginable. Here are a few examples of what the players can explore:
Animals, cute monsters, and other creatures
Superheroes and characters from popular media
Cars, sports, and other hobby-related subjects
In this variety, anyone can find something that suits their interests. Matching cards featuring specific sets of images is even more rewarding.
How to Access Memory Games Online
Another benefit of this category is its typically low hardware requirements. Even a very slow device can display 2D graphics. When the illustrations themselves are high quality, there's no need for additional effects. Any modern browser is capable of running simple brainteasers of this kind. Browse the catalog, find an interesting premise, and start playing right in the open tab. Use the mouse or touch controls, depending on the platform.
In the past, developing awareness and cognition used to require hours of daily work. Today, the same results can be accomplished without daunting routines and boring repetition. Play memory games to sharpen the mind and please the senses at the same time. Look at awesome pictures and find matching pairs without peeking or getting hints. There's nothing more important in life than remembering its most precious moments. Train the muscles of neural pathways and don't forget anything ever again.
---
We carefully selected 16 of the greatest Memory games and made them available for you online for free.
This archive consists of browser games for desktops and mobile platforms as well as titles specifically designed for tablets and phones. Here you will find some truly amazing gems like Crazy Monsters Memory, Cruise Ships Memory, The Unique Insect, Tap Among Them, Crewmates and Impostors Memory, and tons of other awesome free games.
---