What are the most popular Stick Games?
What are the new Stick Games?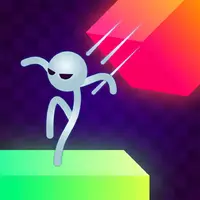 Play Free Stick Games Online
The modern industry of digital adventures is overfilled with all kinds of genres. However, there is one type of toys that stands out. Play Stick games to experience a minimalist approach to drawing main characters. There is something special about such titles that makes you come back for more. Both engaging and relaxing, they let you live through impossible situations. Thus boosting your imagination and simply making you smile.
Contrast That Strikes the Eye
Focusing on the action, developers of such toys have come up with a brilliant idea. They created perfectly thought-out backgrounds and elements. While leaving characters in a raw state. As a result, they consist of a couple of lines or sticks. It was a fresh idea welcomed by players.
Penetrating Different Subgenres with Stick Games Online
The collection offers to try street brawling, stealth-driven missions, or even racing. Fighting your enemies, you collect points to unlock weapons or better skins. With lots of levels to complete, the titles are capable of entertaining you for hours.
These adventures definitely upskill your reaction. Teaching to control your every decision, they also hone the accuracy of your moves. However, the challenges are often very demanding. A feature that most users find of immense importance. The difficulty is what makes them come back to keep progressing in such a tough environment.
Join Now
Enjoy stick games free of charge on our website. You'll find it a convenient place to relax and do something entertaining. And with protection precautions Kevin Games has, no viruses will threaten your device. Come and play right from the browser!
---
We carefully selected 7 of the greatest Stick Games and made them available for you online for free.
This archive consists of browser games for desktops and mobile platforms as well as titles specifically designed for tablets and phones. Here you will find some truly amazing gems like Stickman Rush, Hide and seek, Stickman Fighter 3d Fists of Rage, Stickman Dash, Stick soccer, and tons of other awesome free games.
---