What are the most popular Platformer games?
What are the new Platformer games?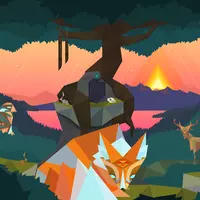 Play Free Platformer games Online
Ahh, can you smell it? The classic. The nostalgia. Back when the grass was greener and the sun was brighter. And the most intense game was about the plumber. Italian american red-colored, stars with M. And you know what? Now you can try platformer games online.
Good old days
Mere twenty years ago. Back then games were still playable outside personal computers. On things called real consoles. We had very few options. Limits in graphics resulted in different approaches when making a playful project. Three dimensions weren't an option. Microchips and operational memory couldn't handle so much information. That's why instead all products became squeezed. Two D's. And here at Kevin Games we gladly respect titans of age. And the best of these influenced creations can be found right here.
What can you try with platformer games for free?
Today these sort of action games are rare individuals. Nintendo, while being the creator of the famous Mario, turned the other way. Mostly new ideas in this sphere connect with speedrunning and challenge. I wanna be the boshy is the most famous criteria. Either you've passed it and you are cool. Or you've dropped it and it is not that great. But gaming is about having fun, right? So why don't we step back a little. And just do something only we want to. What is better than just slowly moving over obstacles at a pace that is comfortable. And then maybe doing such while stopping every enemy with a soft jump-down.
Play platformer games right now. Each and every type of it will be a pleasant experience. And time spent with pleasure is never wasted.
---
We carefully selected 10 of the greatest Platformer games and made them available for you online for free.
This archive consists of browser games for desktops and mobile platforms as well as titles specifically designed for tablets and phones. Here you will find some truly amazing gems like Geometry Neon Dash Rainbow, Lows Advntures, Goblin Run, Jump The Birds, Blue and red impostor, and tons of other awesome free games.
---