What are the most popular Mafia games?
What are the new Mafia games?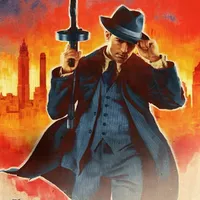 Play Free Mafia games Online
There is something fascinating about the idea of organized crime. Despite existing outside the law and societal norms, such structures have codes and hierarchies. They form their own reality, a dark underbelly of the world. Regular people don't have to like it, but it sure is a captivating subject. Perhaps, that's why there are so many fans of mafia games online. The Sicilian and Italian American cultures of racketeering have in many ways become iconic. Now players can be the heroes of their favorite stories and films. Put on a stylish suit, shining black shoes, and a gangster hat. Shake business owners down, fight rival families, and rule the town. Participate in epic shootouts and intense car chases. Escape from the police and become the most feared kingpin of the streets.
Life on the Edge
Out of all the categories on Kevin Games this one may be the most diverse. There are many aspects and activities connected to illegal trades. Various genres and playstyles fit this theme allowing to tell very memorable interactive stories:
Shooters, brawlers, and other kinds of real-time action
Tycoon and management strategies
Point-and-click adventures
Driving simulators set in the appropriate period
These and other virtual experiences form a great selection of top-quality titles. Those who like the narrative will appreciate every single one of them.
Best Way to Play Mafia Games
Most PC and console owners are used to buying, downloading, and installing software. Numerous clients and services offer this functionality. However, this is not the only option. The market has grown so much that the developers don't expect payment for their products. At least, not directly. On this site, it is possible to launch any title right in the browser window. Browse the catalog, find an intriguing description and give it a try. Check out other suggestions and have fun for hours.
It's not easy being a crime lord in charge of shady deals and risky operations. Even the most ruthless mobsters get tired of looking over their shoulder. Thankfully, anyone can enjoy mafia games free of charge without putting their life in danger. Start as a street thug and move up to go from rags to riches. Earn a fortune and spend it on luxury cars, better guns, and stylish outfits. Play corrupt politicians like a violin and snatch control over the district. Achieve a legendary status and waste anyone who dares stand in the way.
---
We carefully selected 5 of the greatest Mafia games and made them available for you online for free.
This archive consists of browser games for desktops and mobile platforms as well as titles specifically designed for tablets and phones. Here you will find some truly amazing gems like Mafia Wars, Miami City Crime Simulator City Mafia War, Mafia Driver Vice City Crime, Mafia Billiard Tricks, Meowfia Evolution Endless, and tons of other awesome free games.
---