What are the most popular Puzzle Games?
What are the new Puzzle Games?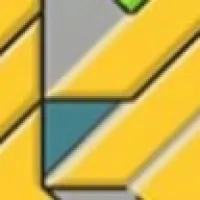 Play Free Puzzle Games Online
Puzzle games can be a great way to relax while occupying your mind with a cognitively-beneficial task. Whether they are about looking for matching pieces, figuring out physics-based problems or using logic to combine various elements into complex structures there are always interesting mechanics involved that make puzzle games fun.
Some of them have roots in centuries-old traditional games like Mahjong. Intricate tile designs of the original made it into new interpretations like Mahjong Connect and its sequel - Mahjong Connect 2 along with many other great examples like Mahjong Titans. These types of games are usually about finding tiles with matching drawings or characters and getting them off the screen to uncover the layers underneath.
Nowadays it is even possible to play puzzle games online and cooperate with other players to achieve a common goal. In Massivematch.io you need to match at least three identical symbols by lining them up on a huge board to ultimately move a number of certain pieces down towards the bottom until they disappear from the screen. Several users play at the same time doing their best to achieve that objective as quickly as possible.
Many gamers like their puzzle games free of any pressure or stress – they just want to have a good time relaxing and figuring things out at their own pace. Cut The Rope and Little Alchemy are perfect for that: while the first one requires the player to use realistic physics to achieve a certain task, the second is more logic-oriented and chemistry-based: you need to experiment by combining certain elements of nature to gradually produce more complex kinds of matter and structures.
If you like puzzle games play them on our site without leaving your browser: just find a title that grabs your attention and give it a try by opening its page on Kevin Games in one of your tabs and enjoy.
---
We carefully selected 578 of the greatest Puzzle Games and made them available for you online for free.
This archive consists of browser games for desktops and mobile platforms as well as titles specifically designed for tablets and phones. Here you will find some truly amazing gems like Cristmas santa slide, Find it Out, Farming 10x10, Slendrina Must Die The Asylum, Rubek, and tons of other awesome free games.
---
Also people ask about Puzzle Games