What are the most popular Bowling Games?
What are the new Bowling Games?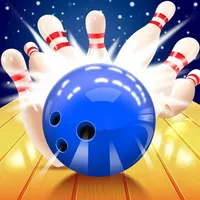 Play Free Bowling Games Online
Are you looking for a new experience? Play our bowling games. This selection offers many types to suit any taste. Here you will find anything: classic, modified, or matches for two and more participants. And even with the elements of puzzles, where you first think, then act. Bright colors and encouraging music help you get primed for reaction and skills training.
Want a Strike? Practice!
Pick any title from this section and try a round or two. Not all of them are easy. To become better, practice and learn the secrets of each browser toy. To control the ball, use your mouse or touchpad.
A variety of levels and playing modes will turn the process into never-ending fun. Why are they so interesting? Although you mostly throw balls, you feel the air of competition. And you want to perform better with each round. Especially when you do it with your friends.
What are other advantages? Of course, such games can't replace a real-life experience 100%. However, they are perfect when there are restrictions on social interactions. You can enjoy this type of entertainment by choosing online substitutions without risking anyone's health.
Bowling Games Online: Is it Possible?
Anything is possible! The latest novelties in the sphere of technologies can do wonders and create a real-life atmosphere. At some point, you can even forget that you are not in the club. Both the beginners and advanced bowlers are sure to enjoy the process. Even if you have never played it before, the rules are easy to understand. A few matches will teach you everything you need to know. As well as different terms. Find out what a strike, split or six-pack is.
No Installation
Bowling games free are light and are not demanding. They don't steal your disc space or mobile phone's memory. Why? Because you don't even download them! All you need is an Internet connection and a browser to open one. Besides, the playing equipment is also not limited. If you like to enjoy rounds on the go, use your phone. And those who like a quiet atmosphere of a cozy chair choose PCs or laptops. Kevin Games is famous for the quality of the content and virus-free entertainment zones. Come and find your favorite title.
---
We carefully selected 6 of the greatest Bowling Games and made them available for you online for free.
This archive consists of browser games for desktops and mobile platforms as well as titles specifically designed for tablets and phones. Here you will find some truly amazing gems like Eg Go Bowling, Eg Go Bowling 2, Classic Bowling Game, The Bowling Club, Strike Bowling King 3D Bowling Game, and tons of other awesome free games.
---
Also people ask about Bowling Games