What are the most popular Fruit Games?
What are the new Fruit Games?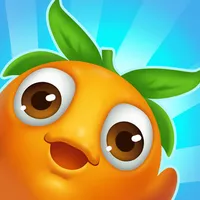 Play Free Fruit Games Online
Some people are notoriously picky about what they eat. Taste, smell, and texture aside, there is also nutritional value to take into account. When it comes to desserts, the range of healthy choices becomes increasingly narrow. But at least almost everyone is fond of bananas, oranges, mangos, and other sweet plants. Still, overindulging in them is a bad idea. But given their near-universal appeal, the demand for single-player and online fruit games is unsurprising. Assemble colorful little delights of nature into groups to score points. Cook and serve them to hundreds of happy customers in virtual diners. Buy a plot of land, fertilize the soil, and grow high volumes of produce. The category is just as expansive as the subject it revolves around. To find out more about the available options, check out the overview below.
Juicy Goodness
Long-time fans of the niche know that it accommodates a vast variety of playstyles. Individuals of all ages and walks of life love berries, citruses, apples, and pears. Consequently, interactive experiences inspired by them are relatable and widespread around the globe. Kevin Games carries several prominent subgenres to choose from:
Classic slicing, popping, physics-based and matching puzzles
Farming, cooking, and restaurant management simulators
Platformers and endless runners that feature fruit-shaped characters and objects
Miscellaneous graphic adventures and brain-teasers with an appropriate theme
Together, these variations form a sizable list of noteworthy entries. Each is wonderful in its own right and deserves a chance.
How to Play Fruit Games on Any Platform
For a while, the vast majority of mobile apps were unavailable on PC and macOS. But with the advent of HTML5, web-based entertainment made a huge leap forward. Official multiplatform support is gradually becoming the norm. Smartphone owners can simply download the original version to their devices. Desktop and laptop users should look for browser-friendly builds instead. This website specializes in collecting and publishing them all in one place. Browse the desired section, pick a thumbnail, and click on it to begin the playthrough. Use Google Chrome or Mozilla Firefox with ad-block off for optimal performance.
Travel to exciting digital worlds bursting with vibrant colors and chewy snacks. Harvest, store, distribute, and cherish plums, pineapples, strawberries, and other gifts of Mother Earth. Enjoy dozens of outstanding fruit games for free and have fun without limitations.
---
We carefully selected 6 of the greatest Fruit Games and made them available for you online for free.
This archive consists of browser games for desktops and mobile platforms as well as titles specifically designed for tablets and phones. Here you will find some truly amazing gems like Garden Tales 3, Fruit Lines Saga, Forest Match 2, Match Tile 3D, Hawaii Match 3, and tons of other awesome free games.
---