What are the most popular Thinking Games?
What are the new Thinking Games?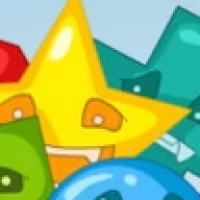 Play Free Thinking Games Online
If you prefer critical thinking and problem solving to shooting and running around thinking games are just what you need. This category is special because unlike many other forms of entertainment this one doesn't make you feel like you are wasting your time: games like Klondike Solitaire where you need to sort a deck of cards abiding by several strict rules or Mahjong Connect where you slowly disassemble an intricate layout by removing matching pairs of tiles constantly improve your cognitive abilities and keep your mind occupied with interesting tasks.
There are certain distinctive traits that make thinking games fun. Because of their variety and ingenuity of their creators you never know what to expect when opening an unfamiliar title. For example, in Google Feud you need to guess how most people finished a popular search request while Little Alchemy basically gives you godlike powers of creation to combine elements and gradually bring the whole universe into existence.
If you are tired of slow and static thinking games play Bob The Robber – a series of stealth puzzle-platformers where you take on the role of a thief sneaking into homes, facilities and government buildings and avoiding security systems for a valuable reward. You are actually in full control of the character and can interact with the environment in a number of amusing ways.
There are, of course, many other thinking games online: ZType is a great way to learn fast typing while destroying alien aircrafts and Cut The Rope is a well-known classic physics based puzzle where you need to feed a cute little monster by cutting the rope that holds its treat in a certain way.
On Kevin Games you will be able to play all sorts of thinking games free of stressful competition, loud explosions and flashing imagery. Check out the titles mentioned above and explore the category to find more!
---
We carefully selected 91 of the greatest Thinking Games and made them available for you online for free.
This archive consists of browser games for desktops and mobile platforms as well as titles specifically designed for tablets and phones. Here you will find some truly amazing gems like Xmas Math, Ball Hit, Microsoft Mahjong, Money movers 1, Trizzle, and tons of other awesome free games.
---