What are the most popular Saga Games?
What are the new Saga Games?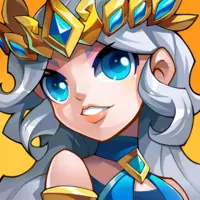 Play Free Saga Games Online
Play saga games, a new category of engaging Match 3 adventures. Whatever you choose, you'll be tasked to create rows of identical items. The challenge is more serious than it seems! Sometimes, you'll compete with yourself repeating the same round again and again. Is it possible to perform better with each new try? Oh, yes! Another option is when there are a lot of levels packed in one title. In this case, you get to victory after you complete them all. Which may get harder as you approach the "boss" round. Feeling up to it?
Uniting Factors
You're about to dive into a concentrated collection of Match 3 titles. Designed for all ages, the adventures are rich with all kinds of sweets and pastry. Lollipops, cakes, candies, and other yummies have 2 goals:
Make it fun
Make it challenging
The formula has proven to be successful. Hundreds of users hang out in these digital worlds. Bright visuals also play an important role. But it's the gameplay that matters most of all. It's simple, demanding, and hooking at the same time. Set your mind for a competitive pastime and show off your skills!
Online Saga Games: Unique Features
Similar as they are, they have distinctive characteristics that help them stand out. With the same genre, it's hard to do something no one has ever seen. But the developers of these titles did great. They delivered the quality and created special atmospheres in each digital toy. For example, Alchemist Saga is a bit creepy with its Halloween theme. Scary sounds and visual effects, sweets with skulls and dark creatures…
Candy Burst offers a cool system of boosters. Here your moves are limited. However, you can get an extra one for free! Or click a button to get rid of several cells at random. Try the adventure yourself to experience other features!
Are Saga Games Free?
Yes, they are! Here is a short guide on how to start right away:
Switch on the Internet on your device (PC, smartphone, and other gadgets)
Check if your browser is updated to its latest version
Go to our website Kevin Games
Launch any toy from the category
Enjoy it without registration, downloading, or installation
---
We carefully selected 5 of the greatest Saga Games and made them available for you online for free.
This archive consists of browser games for desktops and mobile platforms as well as titles specifically designed for tablets and phones. Here you will find some truly amazing gems like Candy Rush Saga, Mahjong Crush Saga, Alchemist Saga, Candy Burst, Cake Crush Saga, and tons of other awesome free games.
---