What are the most popular Lion Games?
What are the new Lion Games?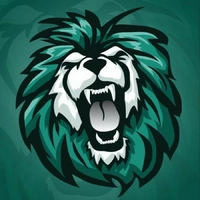 Play Free Lion Games Online
Do you feel bored? Then let wild cats with huge manes entertain you. We've searched for the most hooking adventures to create an interesting collection. Called online lion games, they offer all kinds of activities. Study the predators from different angles to know them better!
Enjoy the Extremes
Get primed for diving into completely contrasting digital worlds. These are only a few options to pay attention to:
Set your mind racing with tricky puzzles. Solve problems: be open to obvious and not-so hints. In short, do everything to save a cub from imprisonment.
Take part in a hunting campaign. Use your rifle to make clear headshots and destroy lethal animals. This is all done to control the growing population and save people from brutal deaths.
Or even try the other side and become the predator yourself! Chase grass-eaters and learn how to get food in the wild.
How to Play Lion Games
The mechanics vary in different adventures. Basically, you can sort them into 2 categories:
Clicks-driven titles. For example, in Idle Zoo you use your mouse to give commands. As well as to switch between windows. All to develop your animals' parks and earn money.
Multi-button toys. When you're on a hunt, you need a more complicated layout. After all, you control the character from the first or third-person view. WASD, Shift, Space, a mouse to aim and shoot… But despite having more keys, it's still a pleasure to enjoy the challenge.
3 Reasons to Try Them
First of all, lion games are free without any tricks. You don't pay to live through the experience they offer. Secondly, they are browser-based and run online. It means no downloading and installation routine anymore. And lastly, they live on Kevin Games, a convenient website for unlimited fun.
---
We carefully selected 5 of the greatest Lion Games and made them available for you online for free.
This archive consists of browser games for desktops and mobile platforms as well as titles specifically designed for tablets and phones. Here you will find some truly amazing gems like Idle Zoo, Lion Hunter King, Lion Hunting 3D, Lion King Simulator Wildlife Animal Hunting, Bonny Baby Lion Escape, and tons of other awesome free games.
---