What are the most popular Math Games?
What are the new Math Games?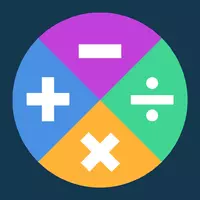 Play Free Math Games Online
Try math games online even if you struggled with it at school. Especially if you still do! Interactive content makes things way better. From simple calculation to solving complex logic puzzles, it is a real fun. One can spend hours playing and learning at the same time.
Creative Way To Train Your Brain
We've got a great set of titles, both kids and adults will love. They train such skills as attention, forward-thinking, and the ability to deal with stress. Studying today can involve pyramid construction or crazy sack races. Cool graphics and dynamic gameplay make the process really gripping. Some look absolutely magical. They truly turn mind games into a fairytale. While you have fun, you don't waste time - sounds interesting.
The most played titles today are 2048 and Just Get Ten (plus their multiple variations). These two are kind of all-timers, loved by everyone. Check out different editions with expanded grids and trickier levels. Share your records with other players from all over the world.
What It's Like To Play Math Games
It's far away from classrooms and tests. They are much cooler brain trainers. Get ready to have your skills checked in a creative way. Practice on a racing track, on a golf course, at bowling. Set off for new locations in search of ancient artifacts. Surf the outer space, blocking alien invaders. Unlock new exciting levels by applying logic and strategy.
Become more adaptive to changes playing math games free. Train yourself for a faster reaction. Improve your memory and tactics. Invite your friends to play together against AI or gamers from the community. Challenge random strangers in multiplayer mode.
Free And Safe With Kevin Games
Each title is free, safe, and available on different platforms. You can use a laptop, a chromebook, or a mobile device. This page gives you unlimited access to tens of titles. And you can play them from anywhere. It is even possible to use these games to study for exams. Transform high scores into excellent grades!
---
We carefully selected 21 of the greatest Math Games and made them available for you online for free.
This archive consists of browser games for desktops and mobile platforms as well as titles specifically designed for tablets and phones. Here you will find some truly amazing gems like Phone transform, Math vs Bat, Basic Math, Math signs, Xmas Math, and tons of other awesome free games.
---
Also people ask about Math Games
What are some fun math games?

Pirate Adventure is a fun treasure-hunting experience that requires solving math problems. Other titles to consider are 2048, Crazy Math, and Merge to Million.