What are the most popular Hidden Games?
What are the new Hidden Games?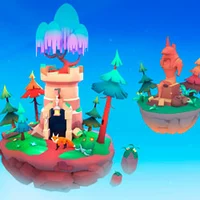 Play Free Hidden Games Online
Hidden Games online are not just about finding objects. This simple activity targets one's attention to detail. Doing such an exercise again and again, you skill up this ability. And become more attentive in real life. Another aspect to train with the selection we've prepared is memory. Your brain learns to keep more information at once and enhances your storage capacities. In short, the titles are useful and violent-free. And thus suitable for any age group.
General Description
These adventures are very diverse in nature. However, they are all designed to entertain using a particular pattern. In particular, you'll be tasked to look at something massive, only to locate something small. If we use a less broad definition, there'll be a picture with lots of elements. Your goal is to click on only some of them to earn points.
Play Hidden Games: Distinctive Features
The way different developers implement this concept is impressive. It turns out that there are a lot of approaches. Some focus on a nice picture and a challenging task. For example, Find It Out offers to locate a tiny figure hidden somewhere in pictures. It can be so well-disguised that it is almost impossible to notice. Vandan the Detective shows you images of things to find in a room filled with stuff. Here you already have a picture of what to search for.
A more demanding task is presented in Arabian Night 1001. You get a list of words. There are chances (pretty low) that you won't even know how some of them look! In any case, it is more difficult.
There are other titles that are worth trying. Come to Kevin Games to play them!
Safe Entertainment
Criminals use tricky ways to penetrate devices and obtain private data for personal advantages. Remember to be on guard when trusting suspicious links. Or opt for reliable websites that take care of safety. Come to our website and enjoy Hidden Games free from any worries.
---
We carefully selected 17 of the greatest Hidden Games and made them available for you online for free.
This archive consists of browser games for desktops and mobile platforms as well as titles specifically designed for tablets and phones. Here you will find some truly amazing gems like Kids Camping Hidden Stars, Among Them Find Us, Hidden Ocean, Arabian Night 1001, Flat Loaded Trucks, and tons of other awesome free games.
---