What are the most popular Educational Games?
What are the new Educational Games?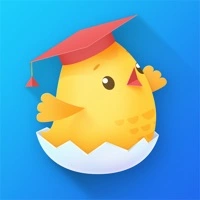 Play Free Educational Games Online
Ok, there is no doubt being smart is cool. Just why is getting smart always so hard and boring? In fact, it is not anymore. Try these awesome educational games online and you'll see!
Learning Has Become Fun
Modern students are nothing like their parents. They want to get information in a quick and easy way. Something exciting is needed to get them interested. And that's ok! Times change as well as ways to learn new things. Kevin Games will take you to the future. It has been proved that playing is one of the most effective training methods. It improves your memory, attention, reaction, and forward thinking. At the same time it's fascinating, and you get amused. Sounds like a perfect match!
How To Play Educational Games
This category is quite big, so it covers many different genres. You'll find something for your needs and taste. Starting from math puzzles to 3D simulators, they all are really enjoyable. Apply real world physics to keep your character safe. Manage resources to build new empires. Practice foreign languages in communication with gamers from all over the world. Solve tasks and unlock new tricky levels.
Explore Educational Games Free
Can something useful be entertaining and free? Yes! Explore the best titles without spending money. Use any type of device you prefer better. It can be a PC, a mobile phone, a tablet, or even a chromebook. All you need is a compatible browser and an Internet connection. All games are virus free and available from any place. Play at school or at work, with your mates or new friends. Knowledge is a power, use it!
---
We carefully selected 25 of the greatest Educational Games and made them available for you online for free.
This archive consists of browser games for desktops and mobile platforms as well as titles specifically designed for tablets and phones. Here you will find some truly amazing gems like Baldi Basics, Word search, Odd Elimination, Hangman, Xmas Math, and tons of other awesome free games.
---