What are the most popular Brain Games?
What are the new Brain Games?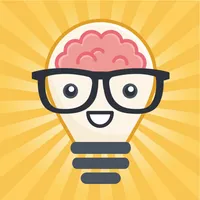 Play Free Brain Games Online
In the modern world, it's important to keep up and optimize every activity. Even pure entertainment doesn't have to be a mindless waste of time. Why not combine something fun, like gaming, with something useful, like self-development? Millions of people play brain games to get better at various thinking-related tasks. Solving problems presented as engaging interactive stories is far more enjoyable than imagining hypothetical situations. Appealing visuals, intriguing narratives, and deep mechanics make for great experiences beneficial in multiple ways. Join interesting characters on their journeys and explore different worlds while sharpening your mental skills.
Challenging Workouts for Both Hemispheres
Creating a gaming product intended to make the player smarter is a difficult task. Kevin Games features a variety of great titles developed with that very goal in mind. Some are perfect for stimulating creativity and thinking outside the box. Others focus on logic, strategy, and planning ahead. Both are represented by an impressive number of genres:
Point-and-click adventures
Physics-based puzzles
Real-time resource managers
Turn-based strategies
The list goes on. Whether the process is about defusing bombs or escaping from prison, the options are plentiful. Explore them all to maximize the intellectual benefits they provide.
How to Access Brain Games Online
Browse this site's catalog and discover hundreds of top-quality titles. All it takes is a device with an Internet connection. Use any browser with hardware acceleration support to enjoy them. Both 2D and more advanced 3D graphics will run without any hiccups. Touch, gamepad, mouse, and keyboard controls are all supported. Discovering amazing gameplay ideas and exploring unusual playstyles has never been easier.
Mind-numbing entertainment intended for relaxation has its place in the industry. However, gamers often grow tired of it and start looking for something more complex. Brain games free the mind's potential and help build new useful neural connections. Don't waste an opportunity to combine fun with real self-improvement.
---
We carefully selected 50 of the greatest Brain Games and made them available for you online for free.
This archive consists of browser games for desktops and mobile platforms as well as titles specifically designed for tablets and phones. Here you will find some truly amazing gems like Bubble Balls, Fireman Rescue, Game show, Building house, Get the word, and tons of other awesome free games.
---
Also people ask about Brain Games
What are good brain games?

Google Feud, DRAWar IO, and Betrayal IO are wonderful thinking games that improve mental acuity.

What are the best brain games for adults?

Google Feud is a Family Feud alternative based on popular search requests. Skribbl IO is a digital version of Pictionary for those who like to draw. Betrayal IO is a multiplayer social game of mystery-solving, deception, and manipulation.

What games help your brain?

Physics-based and logical puzzles can be very intellectually stimulating. Adventure games are a great alternative with the added benefit of a compelling story.