What are the most popular Test Games?
What are the new Test Games?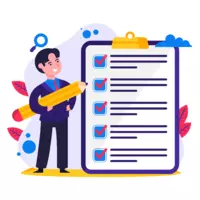 Play Free Test Games Online
Humans thrive on overcoming obstacles and solving problems. So much so, that even entertainment that doesn't contain any hardships seems boring and uneventful. This is very evident in gaming, where the hardest-earned victories are the most satisfying. However, few titles make various challenges the centerpiece of the gameplay. More often than not, they serve as means of advancing the storyline. Nevertheless, there are some noteworthy test games online that completely cut out the unnecessary filler. What remains is the undiluted process of figuring out intricate puzzles or performing insane stunts. This overview aims to introduce newcomers to the category and highlight several options worth considering.
Trial By Fire
The number of subgenres that fall under this umbrella is quite large. What they all have in common is the premise of putting something through its paces. Whether it's a certain contraption, a car, or the challenger's mind, is unimportant. Kevin Games features a wide variety of examples with vastly different mechanics, namely:
Logical or physics-based brain-teasers there the player conducts experiments or acts as their subject
Driving simulators that involve traversing dangerous terrains, developing impossible speeds, and performing crash tests
Interactive quizzes that perplex contestants with a series of tricky questions, often with counter-intuitive answers
The niche has a lot to offer, especially to those willing to try new things. Don't hesitate to check out the available entries and discover numerous enjoyable playstyles.
How to Play Test Games Without Downloading
Modern virtual worlds are becoming increasingly vast and complex. But the more basic indie releases are significantly more lightweight and have minimal hardware requirements. Consequently, users can run them without installing any additional software. This website hosts a comprehensive collection of simple web-friendly apps. To run them, open this page in Google Chrome, Mozilla Firefox, or another popular browser. Find an intriguing thumbnail and click on it to begin the playthrough. Have fun for hours without paying anything or worrying about hard drive space.
Pushing the limits of what's possible is always thrilling and exciting. Enjoy awesome test games for free and accomplish incredible feats of ingenuity and skill. Beat the most difficult missions, think outside the box, and set impressive records with ease.
---
We carefully selected 3 of the greatest Test Games and made them available for you online for free.
This archive consists of browser games for desktops and mobile platforms as well as titles specifically designed for tablets and phones. Here you will find some truly amazing gems like Test Drive Unlimited, Driving Test Simulator, Brain Test, and tons of other awesome free games.
---