What are the most popular Matching Games?
What are the new Matching Games?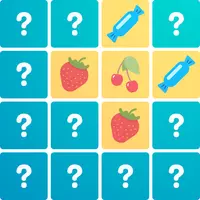 Play Free Matching Games Online
It is a fact: matching games online are awesome. The worldwide addiction has simple reasons. We feel satisfied when things are in order. That is exactly what the action here is about. You put together the pieces of the same type. They disappear, making room for the new ones. All of this is wrapped up in awesome graphics. Add cool characters, nice audio, and exciting plots. That's a recipe for success.
It's A Match!
We've got an incredible selection at Kevin Games. Check it out. There is something for every mood and every taste. Would you like to chill and relax? Or maybe looking for a dynamic action? We've got you covered. Release tension, train logic, and have fun exploring this page. Find hidden gems and unlock new levels of entertainment.
How To Play Matching Games
Usually (but not always) it's about color. You get a chaotic pile of tiles. They have the same form, but different shades. In other cases a player is asked to match pieces that differ in form. Crystals go with crystals, squares with squares - well, you see the pattern.
To make things spicier the developers add such elements as:
time frame (so you need to hurry up);
boosts and powerups (they help you get more scores);
shooting (aim right to match it perfectly).
Enjoy Matching Games Free
You won't have to download an app. No installs or payments, just open a chosen title in the browser. They all are available both on PCs and on mobile devices. Use a laptop, a phone, a tablet, or even a Chromebook. Content is totally safe. Have a nice game!
---
We carefully selected 26 of the greatest Matching Games and made them available for you online for free.
This archive consists of browser games for desktops and mobile platforms as well as titles specifically designed for tablets and phones. Here you will find some truly amazing gems like Forest match, Skydom, Genie Quest, Gurido, Cookie Crush 3, and tons of other awesome free games.
---
Also people ask about Matching Games