What are the most popular Animal Games?
What are the new Animal Games?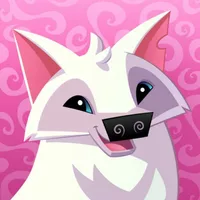 Play Free Animal Games Online
From biology classes we know that kingdom Animalia includes many species. Their number is estimated up to 7 million. What a great variety of choices for the game developers! No wonder we've got so many animal games online. They are quite educational. Learn new stuff about all those wonderful creatures. Plus, they are so much fun.
How To Play Animal Games
Simulators are dope. They may be the coolest thing ever. Just think about a chance to move like a real tiger, or a goat, or a snake. Sounds like a dream, an experience you'll never forget. This is far from playing for a human character. Get ready to walk a mile in somebody's shoes… Wait, pets don't wear shoes, right? Paws and claws are an option, though.
Kevin Games invites you to a beautiful world. Fly like a bird. Run as fast as it's possible in this dimension. Explore new territories, protect your family. Need something even more exciting? Besides the actually existing beings, there are made-up ones. Not to mention those who lived a long time ago! Dragons and dinosaurs are perfect choices if you're into something unusual.
Enjoy Animal Games Free
No tickets, no installs, no hidden payments are included. This adventure is totally free and safe. You don't need to download anything. Titles are available on different platforms. Use a PC, a mobile device, or even a chromebook. Play wherever there is an Internet connection: at school, at work, on your way. Invite your mates to share experience. Embrace nature and have an amazing time!
---
We carefully selected 84 of the greatest Animal Games and made them available for you online for free.
This archive consists of browser games for desktops and mobile platforms as well as titles specifically designed for tablets and phones. Here you will find some truly amazing gems like Metazoa Jigsaw, Kitten Hide And Seek, Beach Volley, Robot Unicorn Attack, Save the Bear, and tons of other awesome free games.
---
Also people ask about Animal Games