What are the most popular Kitty games?
What are the new Kitty games?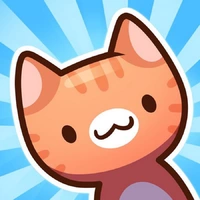 Play Free Kitty games Online
Online Kitty Games are a chance to dive into furry entertainment. All because there are lots of cute cats to have fun with. Get primed for all kinds of genres: dressing, grooming, and even logic adventures. Whatever you choose, you'll meet four-legged felines that want your help and attention.
See What's Inside
There are both slow-paced and action-packed titles. If you like casual, opt for a Tetris-like toy. Here you'll set your mind racing by dealing with figures made of cats. All you need is logical thinking and time to show off your skills. Attention: it won't be an easy ride.
If you enjoy trying different roles, take on a vet's duties for a while. Get hired by a digital hospital and treat cute felines. However, get yourself ready for sometimes awful injuries. For instance, get the shattered hip back together. Or sew up an open wound. By the way, are you good at chemistry? You'll prepare an antidote in a lab to neutralize a snake's poison. In short, it'll be a busy working day!
How to Play Kitty Games?
You won't require a joystick or complicated combinations of buttons to navigate through the journeys. These are clicker adventures, so use your mouse, touchpad, or sensor screen. Click or tap on the screen and set everything in motion. Your individual features are key elements to be successful during the rounds:
Accuracy and precision. It's important to hit a particular spot to pick an item or give an order.
Speed. It's vital to improve fast-decision making driven by logic.
Patience and self-confidence. No matter how hard it gets, you're sure to overcome the challenge!
Why Does the Category Rock?
The titles are browser-based and located on Kevin Games. It means that downloading or installing procedures won't bother you before you can dive in. Thus, you save time, storage space and protect your device from viruses.
Additionally, Kitty Games are free. You won't even have to sign in to get access to the content. Just launch the toys and play online!
---
We carefully selected 11 of the greatest Kitty games and made them available for you online for free.
This archive consists of browser games for desktops and mobile platforms as well as titles specifically designed for tablets and phones. Here you will find some truly amazing gems like Funny Kitty Dressup, Kitty Doctor, Sweet Kitty, Kitty Lunchbox, Funny Pet Haircut, and tons of other awesome free games.
---