What are the most popular Clock Games?
What are the new Clock Games?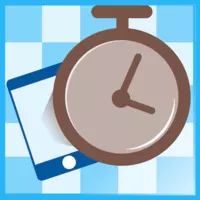 Play Free Clock Games Online
The concept of time is an essential aspect of everyday life. Given that it is a limited resource, people had to invent ways of measuring it. Today, everyone takes such marvels of engineering as smartphones for granted. But not so long ago, a simple wristwatch used to be an indispensable tool. To appreciate how far humanity has come, consider checking out numerous clock games available online. Marvel at the wonderful products of ingenuity, from primitive sundials to intricate timepieces. Tinker with complex mechanisms, or simply learn how to read the information they provide. This category is as rich and diverse as the subject itself. Discover what it has to offer from the brief overview below.
Living in the Moment
The very idea of interactive entertainment revolves around perpetually changing elements. No action is possible without motion, progress, and transformation. But being dynamic is a trait that nearly all the entries on Kevin Games share. Timers and cooldowns are also characteristic of many genres. What sets the niche in question apart is its focus on timekeeping and chronographic instruments. Developers have found several ways of building compelling mechanics around them. Here are some prominent examples:
Educational apps that aim to teach kids and adults how to read conventional watches
Clock-themed platformers, side-scrollers, and adventures
Bomb-defusing simulators, industry tycoons, and other titles where time management is integral to the gameplay
Miscellaneous puzzles and brain-teasers that involve 12-hour dials and their hands
This assortment encompasses a wide range of playstyles to suit any taste. Pick a subcategory based on personal preferences and see what it has in store.
How to Play Clock Games Without Downloading
Considering how limited playtime usually is, there are only a few hours to spare. Spending them on installing software is downright wasteful. Thankfully, modern tech is advanced enough to deliver full-featured digital experiences through Internet browsers. Launch any of this website's offerings in a regular tab of Chrome or Firefox. Browse the desired section, find something interesting, and click on the thumbnail. Wait for the main menu to load right in the frame. If it doesn't, try disabling ad-blocking add-ons. Press F11 to enter the full-screen mode and enjoy the ride.
No matter how impressive contemporary computers are, there is something alluring about analog devices. The engineering and craftsmanship that goes into making them is awe-inspiring. Explore a vast catalog of clock games for free and celebrate these amazing inventions. Figure out how to interpret their readings the old-fashioned way and have tons of fun.
---
We carefully selected 5 of the greatest Clock Games and made them available for you online for free.
This archive consists of browser games for desktops and mobile platforms as well as titles specifically designed for tablets and phones. Here you will find some truly amazing gems like The hours, Clock Puzzle for Kids, Shooty Clocks, Circle Clock, Clock puzzle, and tons of other awesome free games.
---