What are the most popular Panda games?
What are the new Panda games?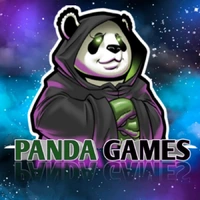 Play Free Panda games Online
When you look at these cute black-and-white bears, you can't help but smile. But with panda games online you get a chance to actually play with them. You'll meet different characters in your way and fulfill various agendas. Some will help you relax with challenging and slow-paced quests. Others will train your ninja skills.
Digital Gym for Your Brain
It's a collection of mind exercises, which teaches you to think. In Panda Caretaker Escape, you get into a house filled with clues to other puzzles. Follow this chain of clever tasks. Only to finally find the key to the last door. Someone is waiting to be rescued there.
Kids are sure to appreciate Panda Slide. It belongs to the jigsaw genre family. But here, you can't take pieces and put them aside to find its neighbor later. Pick 2 elements and swap their places. Keep doing so until you make the image whole again. In reward, you get scores and enjoy nice bears in different surroundings.
Play Panda Games with Dynamic Gameplays
Fans of something more fast-paced should try Kung Fu Panda. It features the furry master from a famous cartoon. Challenged with a dangerous task, you will dive into the rain of shurikens. Stay unharmed, catch fruits while flying, and level up. The further you go, the faster the blades move.
In the Panda Brother, you have 2 characters to control simultaneously. Avoid swords by jumping. Get scores for the covered distance. Enjoy the graphics, they really rock! If it's hard to focus on 2 runners at once, ask a friend to join. It's even more fun.
Join on Our Website
Try panda games free from registration on our portal. Based on HTML5 technologies, the title doesn't require any installation to run. Launch it online and get the content without downloading. Check out other hooking adventures on Kevin Games when you're through.
---
We carefully selected 8 of the greatest Panda games and made them available for you online for free.
This archive consists of browser games for desktops and mobile platforms as well as titles specifically designed for tablets and phones. Here you will find some truly amazing gems like Panda Escape with Piggy, Kung Fu Panda, New Panda Run, Panda Slide, The Panda Brother, and tons of other awesome free games.
---