What are the most popular Mouse Games?
What are the new Mouse Games?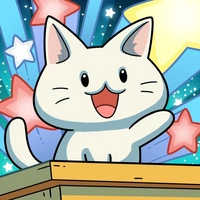 Play Free Mouse Games Online
You don't need a keyboard to enter the world of amazing browser activities. Check out this set of mouse games. Free yourself completely. All you've got to do is click and have lots of fun. Not only are they entertaining, but also very useful. Train your ability to use this everyday computer accessory. It will be helpful in your work and study. Impress your mates or colleagues with your mastery.
One movement, hundreds of stories
This category is a part of clicker games. Use the familiar tool for all kinds of actions. Throw balls, defeat enemies, jump over obstacles, and collect power-ups. Solve puzzles and mysteries. Build empires, run businesses, get rewards. Everything you can imagine is just one click away (or a few ones).
What is cool about mouse games online?
easy-for-all
You don't have to switch your attention between different keys. Thus you react faster and gain more scores.
captivating
When you don't get distracted, you can dive deeper into the atmosphere.
free and safe
Well, this actually holds for all of the content of Kevin Games. Still, it's worth mentioning as a pretty dope fact. You don't have to spend money here or install any apps. The digital adventure requires no registration and is safe for your device. These were not all the reasons to dig into this selection. But a picture is worth a thousand words. Try it now.
How to play mouse games on mobile devices?
What about phones and tablets? Does a user have to search for a cable or something like that? Not at all. Just tap on the screen. The titles are adapted for different platforms. So these two actions are kind of equal. Join the party, see you there!
---
We carefully selected 14 of the greatest Mouse Games and made them available for you online for free.
This archive consists of browser games for desktops and mobile platforms as well as titles specifically designed for tablets and phones. Here you will find some truly amazing gems like Ant Maze, Creator master, Cat Trap, Impostor.io, Perfect Circle, and tons of other awesome free games.
---