What are the most popular Bear Games?
What are the new Bear Games?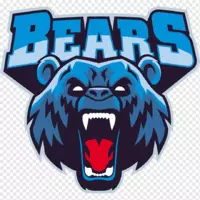 Play Free Bear Games Online
Children's love for animals is nearly universal all around the globe. But it's no coincidence that stuffed Teddy bears have become especially iconic. Inspired by formidable and somewhat scary forest creatures, the toy versions are absolutely adorable. Given this context, the popularity of electronic bear games online is not that surprising. Just imagine going on interactive adventures with the likes of Winnie the Pooh and Paddington! For many kids, that's literally a dream come true. This overview will introduce young players and their parents to the niche. Discover all the different titles it has to offer and where to find them.
Soft, Warm, and Wholesome
Compared to many other categories, this one has at least one amazing advantage. Although it revolves around a very specific subject, it is not limited by genre conventions. Kevin Games features numerous products that fit the description. Each is distinct and entertaining in its own right. However, it may be useful to classify them into the following groups:
Traditional side-scrollers and platformers
Match-3 puzzles, and other casual apps
Point-and-click logical brain-teasers
Virtual pet care simulators
These variations form quite a sizable collection to suit any taste. With clumsy pandas, mighty grizzlies, and other subspecies as their protagonists, they are utterly delightful. Moreover, they are very accessible and appropriate for all ages.
How to Play Bear Games Without Installation
Just a few years ago, computer entertainment used to be pricey. But the market has changed drastically, and today it's a lot more affordable. In fact, many developers publish their works openly, without expecting consumers to pay anything. Websites like this one collect and host such projects without forcing users to register. There is no need to download any files. Simply open this page in Google Chrome or Mozilla Firefox on any device. Browse the appropriate section and find an interesting thumbnail. Click on it, and wait for the main menu to load. Press F11 to activate the full-screen mode and use the mouse and keyboard normally. And consider disabling ad blocking plugins to support the creators.
Hang out with cute furry friends and become smarter with every playthrough. Check out dozens of outstanding bear games for free in a regular browser. Experience something new and exciting every day and never get bored again.
---
We carefully selected 5 of the greatest Bear Games and made them available for you online for free.
This archive consists of browser games for desktops and mobile platforms as well as titles specifically designed for tablets and phones. Here you will find some truly amazing gems like Ninja Bear, Bear Hero, Find the Teddy Bear, Masha and the Bear: Meadows, Save the Bear, and tons of other awesome free games.
---