What are the most popular Penguin games?
What are the new Penguin games?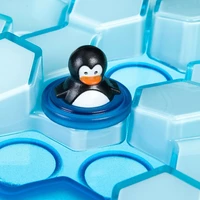 Play Free Penguin games Online
It is scientifically proven that penguin games online are good for your mental health. They help you live longer, staying sane in this mad world. Ok, maybe we've made this up. Still, it is hard to find something more relaxing. Get all chilled operating the most adorable characters of all time. Find your inner peace right on this page. Are you ready to merge with nature?
Everyone's favorites
What is so special about those guys? Just everything. Being birds, they can't fly, but are great swimmers and divers. They are awkward at some points and adorable in general. And they look extremely sweet. It's a well-known fact. No wonder they've got parts in so many movies and cartoons. The question is do they deserve a separate gaming category, after all? Definitely yes!
Play penguin games on our website
The popularity of our friends is confirmed by the number of dedicated titles. It's already huge and is constantly growing. To find the worthy ones could be quite a task. We've made it for you and put them in one place. Enjoy the selection. It is available from anywhere and safe for your device. Use a PC, a smartphone, a tablet, or even a Chromebook to enter.
Create new records with Kevin Games
We never ask you to pay money or pass registration. And no installs are required: join via the browser you prefer better. Thus, you don't waste your data storage and time on downloading random software. As for the genres, they all are covered, from wild races to challenging brain teasers. Share the link to the party with your relatives and friends. Enjoy the penguin games free of charge from any pace, at any time. Become the king or the queen of the South Pole!
---
We carefully selected 11 of the greatest Penguin games and made them available for you online for free.
This archive consists of browser games for desktops and mobile platforms as well as titles specifically designed for tablets and phones. Here you will find some truly amazing gems like Penguin Dive, Penguin Diner, Hungry Penguin, PenguinBattle, Penguins Slide, and tons of other awesome free games.
---