What are the most popular Pig Games?
What are the new Pig Games?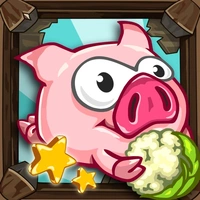 Play Free Pig Games Online
You'll find lots of categories on our website with cool adventures. They're all great and offer all kinds of entertainment options. But online pig games definitely deserve your attention. It's a small collection of top-notch toys with funny piglets as the main characters. Experience challenging tasks, enjoy the graphics, and improve your skills.
Similar But Different
All titles focus on entertaining you and improving your reaction reflexes. But they do it in their own ways, using unique mechanics and arrows of obstacles. For example, sometimes you only jump, while the character moves on its own. Or you can control everything yourself. Decide when to go back, forth or when it's better to stop.
How to Play Pig Games?
You'll find adventures designed for 1 or 2 users. For example, Piggy on the Run features only 1 creature to control. This platformer can still be played by 2 friends: just take turns and count scores. You'll need a couple of buttons to set everything in motion (arrows or WASD).
But it's more fun to deal with your opponent in real-time. In this case, Panda Escape with Piggy 2 is perfect. Enjoy the competition using 1 device. See who finishes first and have a great time!
How to Get This Content?
You don't have to do anything to start. No registering, downloading, or installing. Pig games are free to dive into. So, if you like them, enjoy them online from a reliable portal. Many websites post cool stuff, these titles including. But Kevin Games is one of the best options. All thanks to a convenient design and safe environment. Come, check and get addicted to fun.
---
We carefully selected 5 of the greatest Pig Games and made them available for you online for free.
This archive consists of browser games for desktops and mobile platforms as well as titles specifically designed for tablets and phones. Here you will find some truly amazing gems like Panda Escape with Piggy 2, Pig Ball Impostor, Piggy on the Run, Panda Escape with Piggy, Piggy Run, and tons of other awesome free games.
---