What are the most popular Farm Games?
What are the new Farm Games?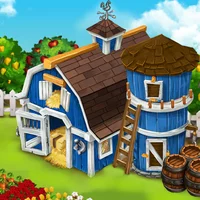 Play Free Farm Games Online
Always wanted to run a farm? Games online give you the chance. Homesteading is a real combo of science and art. Try your hand at it, and harvest high spirits. Build up the biggest and the richest estate from a tiny lot. Enjoy the beauty of the countryside, and the fruits of your labour. Improve the skills you already have, learn new stuff, and just have fun!
Acres Of Joy
Kevin Games's got everything for you to start farming. First of all choose a type of holding you'll engage in. What feels more relatable: maybe a cute small ranch? Or a huge tropical island? This is going to be the place where your boldest dreams come true. Watch your seeds grow into beautiful trees. Devise carefully the plan of buildings and plantings. Keep in mind that your lands are going to grow. Leave some space for the future purchases and new brilliant ideas.
Play Farm Games From This Page
Get ready to work well, no time to loaf about. A true farmer is up at a cockcrow in the morning. Turns out you've got heaps of things to do. Cultivate plants and animals. Produce food, fibers, and other materials. Extract minerals from the ground. Trade and exchange your goods with other gamers. Develop new territories to widen your estate. Keep everything in order. Let the fame of your wonderful farmland spread far away.
Enjoy Farm Games Free And Safe
To do all of this and even more you don't have to install an app. The titles are free, safe, and available on different platforms. Use a device of your choice: a PC, a phone, or a tablet. Explore the world of browser farming games from any place, at any time.
---
We carefully selected 26 of the greatest Farm Games and made them available for you online for free.
This archive consists of browser games for desktops and mobile platforms as well as titles specifically designed for tablets and phones. Here you will find some truly amazing gems like Puzzle Tractor Farm, Wo-Miners, Farming Game, Knights and Brides, Real Tractor, and tons of other awesome free games.
---