What are the most popular Wolf Games?
What are the new Wolf Games?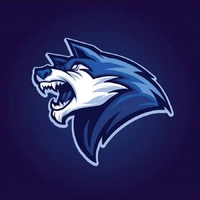 Play Free Wolf Games Online
These creatures, both dangerous and beautiful, always attracted people. They are in our legends, fairytales, and horror stories. Do you share the interest? Then come and play wolf games on our website. There is quite a choice. Learn everything about those predators. Spend hours having fun. Creators from all over the world do their best to surprise users. Get ready for awesome graphics, exciting plots, and mysteries unlocking.
Available For Any Device
Start the adventure at any time. You don't have to download or install some kind of software. All titles from this selection are adapted for popular browsers. Use a PC or a mobile device. Something you've never tried before is a matter of a few clicks. Don't miss such a chance.
What Are Wolf Games Online Like?
The fool moon reminds us of a chance to become one of them. Luckily there is an easier way, no bites involved. Check out the realistic simulators from this page. Explore the wild nature, walking around on mighty paws. Feel what it's like to be huge and deadly. Fight other animals. Lead the hunting pack of wolves. Keep the location under control. Get an incredible experience at Kevin Games.
Never wanted to be a werewolf? Well, there are options. You can always take the other part. Hunting games are great to let the steam off. It is not like we call for cruelty. On the contrary, this can make an alternative to real murder. Improve your shooting skills, reaction, and forward-thinking. No permission needed, you get the full package.
Enjoy The Best Wolf Games Free
Here you don't have to spend money. It is a rule which is fair for all our content. No to hidden payments and viruses. Yes to pure emotions. Where else can you find such an offer? Plus, we update this and other sets regularly. Stay tuned!
---
We carefully selected 5 of the greatest Wolf Games and made them available for you online for free.
This archive consists of browser games for desktops and mobile platforms as well as titles specifically designed for tablets and phones. Here you will find some truly amazing gems like Wolf simulator wild animals 3d, Sniper Wolf Hunter, Wolf jigsaw, Sheep party, Wild wolves hunger attack, and tons of other awesome free games.
---