What are the most popular Snake Games?
What are the new Snake Games?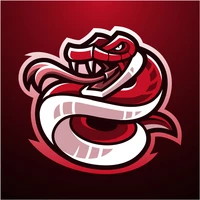 Play Free Snake Games Online
This may sound crazy. The original snake game was created in the 70s! Back then Nokia took the idea. Simple arcade was installed on its early devices. People loved it. Today we've got tons of snake games online to choose from. After so many years people still like it.
The game went from pixel graphics to up-to-date. The main rules didn't change: eat, grow, avoid objects and the map edges, eat more. Seems easy until you try it. It's quite a task to keep up with the growing pace. Mostly because you're growing yourself. It never gets boring. Plus, you can compete with friends in multisnake battles.
What It Usually Looks Like
Some of the most played titles of today are Slither.io, Powerline.io, Superhex.io, Happy Snakes, Worms.Zone. The Kevin Games team recommends checking different ones. Each has got a special feature. What they all have in common are basics. Control the snake, collect the gems, and grow longer. Don't let other snakes hit yours (if it's a multiuser).
Play Snake Games With Friends
What early Nokias' users didn't have and we do? Multiplayer. Challenge your friends and people from all over the world. The game gets much more gripping when you compete with others. Start a true battle. Be a forward-thinker to avoid traps and hits. Get ready to navigate through objects and enemies. What you need is to make fast and right decisions.
Enjoy the most popular snake games free. They can be played everywhere, on any type of device, in any browser.
Challenge yourself to break world records.
---
We carefully selected 17 of the greatest Snake Games and made them available for you online for free.
This archive consists of browser games for desktops and mobile platforms as well as titles specifically designed for tablets and phones. Here you will find some truly amazing gems like Zapper.io, SushiParty.io, Paperio Online, Wormax.io 2, Snake Yo, and tons of other awesome free games.
---
Also people ask about Snake Games
How to get mods on snake games?

Free modified versions of snake games are available on open-source platforms like GitHub. Alternatively, play ready-made mods without installation on Kevin Games.

How many games do you play as Solid Snake?

Solid Snake is the protagonist of Metal Gear 1-4. He also appears in several other spinoffs and franchises like Super Smash Bros. Brawl.