What are the most popular Tiger Games?
What are the new Tiger Games?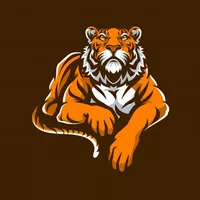 Play Free Tiger Games Online
Tiger games online welcome fans of big cats to try adventures filled with cute predators. Some look dangerous and ready to jump at you. While others are cartoon-styled and playful. Choose the genre you like. And have fun with furry friends for a couple of sessions. Short in nature, the titles are hooking and never bore.
Speeding Through the Streets
Filled with fast-changing surroundings, Tiger Run is designed to improve reaction and decision-making. Take on the role of a cub who has just escaped a zoo cage. With a zookeeper at your back, speed up and get lost in the traffic. Jump and dodge to survive in a city of men. Collect stars and adapt to the atmosphere of constant rush. Become stronger and hold on as long as you can.
Play Tiger Games and Let Your Creative Thinking Thrive
Dream of a more peaceful activity? Try Angry Tiger Coloring, a title that features several images of wild cats. They seem aggressive, but it's their natural state. Focus on coloring and use all the instruments the adventure offers. Over 20 hues, 5 types of paint brushes, and an eraser to correct mistakes. Make them any color you want, there are no rules to follow. Or a timer to restrict you in anything.
Meditative Classic
The best way to relax is with a couple of puzzle matches. Jigsaw Puzzle Tiger is popular among kids for low complexity levels. The maximum number of elements is 24. Besides, the player always sees the pale version of the picture. So it's not hard to win here. The challenge in Tiger Jigsaw is a bit higher. First of all, you can deal with up to 100 elements. Secondly, there is no help. Remember what the pic looks like and rely on your memory to restore it. It's demanding and engaging at the same time. Enjoy Tiger Games free of charge. But don't opt for any link online, especially if it seems suspicious. Trust Kevin Games to check the titles for you. And don't be afraid to be hacked on our platform.
---
We carefully selected 4 of the greatest Tiger Games and made them available for you online for free.
This archive consists of browser games for desktops and mobile platforms as well as titles specifically designed for tablets and phones. Here you will find some truly amazing gems like Angry Tiger Coloring, Tiger Run, Tiger Jigsaw, Animals Jigsaw Puzzle Tiger, and tons of other awesome free games.
---